Wholesaler of Bromeliads St Cloud
Grant's Farm Nursery is the company you can trust when you are looking for a highly experienced Wholesaler of Bromeliads for St Cloud! If you need Bromeliads in St Cloud, call us today!
At Grant's Farm Nursery, we sell to resident landscapers and garden designers with large scale projects. Some of our best clients are thriving retail garden centers! We have great options on an extensive collection of hand cultivated Bromeliads. Because we are a bulk grower, we can bring you substantially lower prices than other companies.
Grower and Supplier of Beautiful Wholesaler of Bromeliads St Cloud
At Grant's Farm Nursery, we can provide you with an enviable selection of Bromeliads in mind-boggling shapes, colors, sizes, with various intricate leaf striping and patterns! We ship all over the country and we provide the plants that tons of retailers are proud to sell on their shelves and in their garden centers. Contact us for more information.
Landscapers Wholesaler of Bromeliads St Cloud
The specialists at Grant's Farm Nursery are actually members of the Grant Family! Our family started farming in the 1920's. Since then, we have made our life's work growing and selling beautiful Bromeliads.
When you are looking for a company that can take care of all the needs you have have in regard to sourcing and securing Bromeliads for your customers and landscaping jobs, call us.
Here is a list of our Beautiful Tropical Bromeliad Plants available...
Aechmea
Alcantarea
Androlepis
Neoregelia
Nidilarium
Vriesea
Werauhia
Xvrieseacantarea
We, the Grant Family, welcome your interest in Wholesale Bromeliads. We are thrilled that you have found us, as your special supplier of Bromeliads! Call or email us for a full price list and inventory of our beautiful Bromeliads.
As a passionate traditional farming family, we actively maintain one of South Florida's largest and most successful Wholesaler of Bromeliads St Cloud Nurseries.
Wholesale Tropical Plants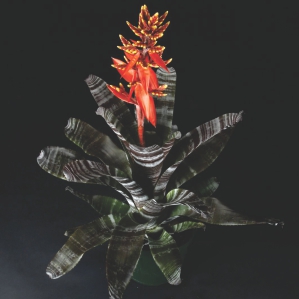 Grant's Farm Nursery is located in South Florida and ships Wholesale tropical Bromeliad plants throughout the USA.