Wholesaler of Bromeliads Miami
At our reputable Grant's Farm Nursery, our focus continues to be on our role as a Wholesaler of fine Bromeliads for Miami wholesale markets. Our professional clients include landscapers, interior designers, plant brokers, retail garden centers. Tropical Plants - As a known Wholesaler of Bromeliads in Miami and other areas in Florida, our aim is to supply you with healthy, enticing Bromeliads.
Upon meeting us and doing business with us, you will have good things to say, and will refer us to other professionals. With over 3,000 species of Bromeliads, and thousands of hybrids in the world, we have been able to gather some fascinating specimens to introduce to you as we expand our cultivation and wholesale trade.
Grower and Supplier of Beautiful Wholesaler of Bromeliads Miami
Wherever you are located, consider making us your special Wholesaler of fine Bromeliads in Miami. Expect clear communications with our dedicated Bromeliad team members, at Grant's Farm Nursery, where each client is given full attention. As an enterprising bulk buyer of our gorgeous Bromeliads, you can make good profits selling on. Make contact with us, through email or telephone, and let us arrange your early Bromeliad purchase order.
Landscapers Wholesaler of Bromeliads Miami
We are continuing the legacy of our forefathers who passionately farmed, as early as the 1920's. In 1959 we set up one of the largest retail nurseries in South Florida, and maintained it until the late 1980's. We developed tremendous business experience and an impressive reputation. We later became a reliable Wholesaler of fine Bromeliads for Miami markets and wholesalers all over the U.S.A.
Leaving the world of tropical plant retail to enter wholesale business was not easy, but we were determined to become a Wholesaler of fine Bromeliads for Miami trade, and we did it! We have maintained our current Davie location since 1991, passionately cultivating Bromeliads on our well-appointed 22 acre Bromeliad farm.
Here is a list of our Beautiful Tropical Bromeliad Plants available...
Aechmea
Alcantarea
Androlepis
Neoregelia
Nidilarium
Vriesea
Werauhia
Xvrieseacantarea
We, the Grant Family, welcome your interest in Wholesale Bromeliads. We are thrilled that you have found us, as your special supplier of Bromeliads! Call or email us for a full price list and inventory of our beautiful Bromeliads.
As a passionate traditional farming family, we actively maintain one of South Florida's largest and most successful Wholesaler of Bromeliads Miami Nurseries.
Wholesale Tropical Plants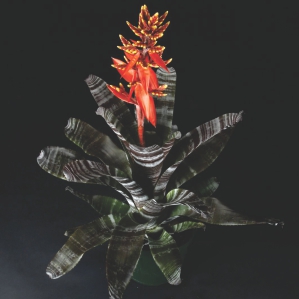 Grant's Farm Nursery is located in South Florida and ships Wholesale tropical Bromeliad plants throughout the USA.