Wholesaler of Bromeliads Hollywood
We, at Grant's Farm Nursery, are a reliable Wholesaler of Bromeliads with Hollywood customers who bulk-buy. We have tremendous experience in the competitive Bromeliad trade, and understand how to manage the cultivation of Bromeliads cost-effectively. That way, we keep our prices low. You benefit as a wholesale customer of ours, when you buy our stunning Bromeliads to sell on!
As an active Wholesaler of fine Bromeliads in Hollywood, we sell to professionals garden designers and landscape artists with extensive project work. If you are a builder with responsibility for decorating spaces with plants, we want to hear from you! Bromeliads entered recorded history 500 years ago. With over 3,000 varieties, these easy-to-maintain plants, are being highly demanded everywhere.
Grower and Supplier of Beautiful Wholesaler of Bromeliads Hollywood
A dependable Wholesaler of Bromeliads near Hollywood is not easy to find unless you know about us! We facilitate all of our clients, in ever way. Contact us through email or by telephone and discuss your order, as early as you can. Be confident about our service; we are well-respected and our customers praise us immensely! Our main aim is to competently supply you with fantastic healthy Bromeliad plants, so you can sell on easily, and without any problems.
Landscapers Wholesaler of Bromeliads Hollywood
The Grant Family entered active farming in the1920's. We are carrying on the great tradition! In 1959 we opened one of Florida's largest retail nurseries, and operated until the 80's, when we transformed ourselves into being exclusively a Wholesaler of Bromeliads for Hollywood buyers, and shipment across the U.S.A.
Shifting from being a plant retailer, to being an exclusive Wholesaler of Bromeliads with Hollywood buyers, has been very rewarding for us, and for our customers! We meaningfully interact with professional garden landscapers frequently, and discuss Bromeliad cultivation, exchange ideas, and invigorate others with our passion!
Here is a list of our Beautiful Tropical Bromeliad Plants available...
Aechmea
Alcantarea
Androlepis
Neoregelia
Nidilarium
Vriesea
Werauhia
Xvrieseacantarea
We, the Grant Family, welcome your interest in Wholesale Bromeliads. We are thrilled that you have found us, as your special supplier of Bromeliads! Call or email us for a full price list and inventory of our beautiful Bromeliads.
As a passionate traditional farming family, we actively maintain one of South Florida's largest and most successful Wholesaler of Bromeliads Hollywood Nurseries.
Wholesale Tropical Plants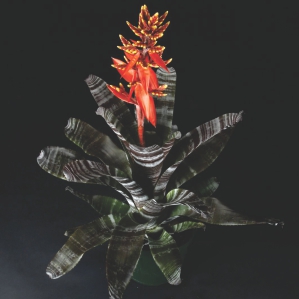 Grant's Farm Nursery is located in South Florida and ships Wholesale tropical Bromeliad plants throughout the USA.