Wholesaler of Bromeliads Belle Isle
Few can call themselves a reliable Wholesaler of Bromeliads in Belle Isle. We can! Here at our reputable Grant's Farm Nursery, we please all of our clients. We boast a long list of satisfied clients! Bulk buy fine Bromeliads from us and thrive!
We earned ourselves a positive reputation as a wholesaler of Bromeliads in Belle Isle, a bulk supplier to professional landscapers, interior designers, plant brokers, large, established retail garden centers and others. We have the hallmarks of a great Bromeliad bulk supplier. Meet us in FREE consultation and discuss your needs. We value professionalism, integrity and reliability. We can benefit you!
Grower and Supplier of Beautiful Wholesaler of Bromeliads Belle Isle
Many professionals in the Florida garden sector regard us, Grant's Farm Nursery, as a most dependable one-stop-shop for healthy, enticing Bromeliad plants. We offer an outstanding range of Bromeliad plants, including those cross-bred by our in-house experts. Choose us as your sole Wholesaler of Bromeliads in Belle Isle. You will never regret the decision. Pricing details can be requested by email.
Landscapers Wholesaler of Bromeliads Belle Isle
Between 1959-1980, we owned and operated a retail business centered on exotic tropical plants. We attracted a huge following. We later transitioned to being an exclusive Wholesaler of Bromeliads to Belle Isle clients and others. Our clients rate us highly for our integrity and punctuality. So would you!
We focus solely on cultivating 30 acres of Bromeliads. We work exceedingly hard to ensure, that you, our valued clients, are able to acquire regular bulk supplies of Grade A Bromeliads. Contact us for details on Bromeliad availability and various cost-effective shipping schedules. As a first-class Wholesaler of Bromeliads in Belle Isle clients benefit tremendously from our efforts. So can you!
Here is a list of our Beautiful Tropical Bromeliad Plants available...
Aechmea
Alcantarea
Androlepis
Neoregelia
Nidilarium
Vriesea
Werauhia
Xvrieseacantarea
We, the Grant Family, welcome your interest in Wholesale Bromeliads. We are thrilled that you have found us, as your special supplier of Bromeliads! Call or email us for a full price list and inventory of our beautiful Bromeliads.
As a passionate traditional farming family, we actively maintain one of South Florida's largest and most successful Wholesaler of Bromeliads Belle Isle Nurseries.
Wholesale Tropical Plants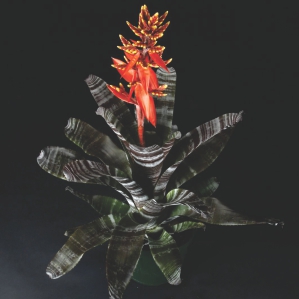 Grant's Farm Nursery is located in South Florida and ships Wholesale tropical Bromeliad plants throughout the USA.