Wholesaler of Bromeliads Apopka
Finding a reliable wholesaler of Bromeliads for Apopka clients is easy; simply call us, Grant's Farm Nursery! We have earned an outstanding reputation as a Bromeliad bulk supplier to professional landscapers, interior designers, plant brokers, retail garden centers and others, since 1991.
We can honestly say, that we have all of the qualities and attributes one looks for in a valued Bromeliad bulk supplier. We maintain our hallmarks of professionalism, integrity and reliability. As a seasoned wholesaler of Bromeliads for Apopka clients, we ensure that the client's bulk-shopping experience with us, is rewarding. We actually streamline the order processing exercise, significantly. Call or email us now!
Grower and Supplier of Beautiful Wholesaler of Bromeliads Apopka
We, here at Grant's Farm Nursery, become your dependable one-stop-shop for Bromeliads, including those cross-bred by our in-house experts. Make us your special wholesaler of Bromeliads for Apopka and see for yourself what a remarkable wholesaler we are, at all times! We ship only healthy, robust Bromeliads. We ship all over the U.S.A. Meet us in FREE consultation; discus ordering. Get FREE quotes!
Landscapers Wholesaler of Bromeliads Apopka
From 1959-1980, we mastered retail plant trade. We then switched to wholesale. Today, we are an exclusive wholesaler of Bromeliads for Apopka. Our clients praise our good name. We passionately tend out 22-acre Bromeliad farm and ensure, that you, our treasured clients, can have the Grade A Bromeliads you deserve. Contact us today for details on Bromeliad availability and shipping schedules.
There is absolutely no doubt that as a first-class, seasoned wholesaler of Bromeliads the Apopka clients benefits hugely! We offer expertise and sound guidance on all aspects of Bromeliad bulk trading. Take advantage of our skills, our knowledge and of course, our stunning wholesale Bromeliads. Contact us today!
Here is a list of our Beautiful Tropical Bromeliad Plants available...
Aechmea
Alcantarea
Androlepis
Neoregelia
Nidilarium
Vriesea
Werauhia
Xvrieseacantarea
We, the Grant Family, welcome your interest in Wholesale Bromeliads. We are thrilled that you have found us, as your special supplier of Bromeliads! Call or email us for a full price list and inventory of our beautiful Bromeliads.
As a passionate traditional farming family, we actively maintain one of South Florida's largest and most successful Wholesaler of Bromeliads Apopka Nurseries.
Wholesale Tropical Plants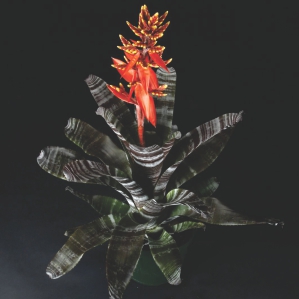 Grant's Farm Nursery is located in South Florida and ships Wholesale tropical Bromeliad plants throughout the USA.