Wholesale Tropical Plants
We, Grant's Farm Nursery, note the high demand for wholesale tropical plants and remind interested bulk buyers, that our exotic Bromeliads can be ordered by a simple telephone call or email. We will also meet with you to discuss your needs.
We focus exclusively on Bromeliads. As some of the most outstanding wholesale tropical plants on the market today, Bromeliads can be the basis for a lucrative business venture. Contact us and learn about the success stories of our many professional clients, who benefit tremendously from bulk-buying our stunning Bromeliads. Plus, Bromeliads are really easy-to-care-for and control.
Grower and Supplier of Beautiful Wholesale Tropical Plants
Wholesale exotic tropical plants are widely used by professional garden designers and decorators nationwide. We are proud to be able to supply such plants, namely, Bromeliads. We urge you to take advantage of our reasonable prices and our assurance of high-quality Bromeliads. We ship only healthy Bromeliads. Count on our reliability and integrity in business dealings. We look forward to supplying you.
Landscapers Wholesale Tropical Plants
Many of the original Grant Family members were American farmers. We, the present Grant Family in Florida, have chosen to carry forward the enterprising farming traditions of our forefathers. We established, in 1959, one of the largest Retail Nurseries in Florida, and operated until the late 80's. We then switched to cultivating and bulk selling, exclusively wholesale tropical plants called Bromeliads.
Here we are today, on our superb 22 acre Bromeliad estate, located in the heart of Davie, South Florida, able to supply bulk-buyers nationwide, with healthy Bromeliads, some cross-bred by our in-house experts. We are passionate Bromeliad lovers and hope that you are too! Bromeliads are among the mesmerizing wholesale tropical plants available on the market. Get them from us, at low prices!
Here is a list of our Beautiful Tropical Bromeliad Plants available...
Aechmea
Alcantarea
Androlepis
Neoregelia
Nidilarium
Vriesea
Werauhia
Xvrieseacantarea
We, the Grant Family, welcome your interest in Wholesale Bromeliads. We are thrilled that you have found us, as your special supplier of Bromeliads! Call or email us for a full price list and inventory of our beautiful Bromeliads.
As a passionate traditional farming family, we actively maintain one of South Florida's largest and most successful Wholesale Tropical Plants Nurseries.
Wholesale Tropical Plants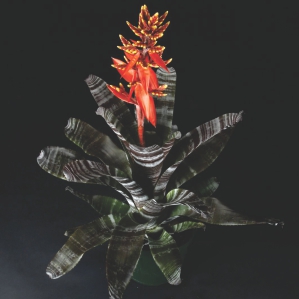 Grant's Farm Nursery is located in South Florida and ships Wholesale tropical Bromeliad plants throughout the USA.