Wholesale Nursery St Cloud
Now that you need a Bromeliad wholesale nursery serving St Cloud, contact us! We supply, in bulk, healthy Bromeliads. Our clients include professional gardeners, interior designers, decorators, large garden centers. We ship throughout the USA.
Our selection of specially cultivated Bromeliads will impress you. We apply eco-friendly methods and techniques and produce the most remarkable Bromeliads, including cross-breeds. There is absolutely no doubt, that our Bromeliad wholesale nursery offers St Cloud and the surrounding areas a solution. Call us or send a quick email! We are ready to discuss your bulk order.
Grower and Supplier of Beautiful Wholesale Nursery St Cloud
Grant's Farm Nursery, the Bromeliad wholesale nursery processing St Cloud bulk orders, reminds clients that excellence remains a hallmark. We are proud of the high standards which our dedicated workers maintain. It is therefore not surprising that we can promptly supply clients, nationwide, with Grade A Bromeliads, throughout the year. We have earned an outstanding reputation for our reliability and our stable low prices. Become our client and you can look forward to us selling you the first class Bromeliad specimens which will greatly entice your buyers.
Landscapers Wholesale Nursery St Cloud
Clients praise the good name of Grant's Farm Nursery. Testimonials about our Bromeliad wholesale nursery from St Cloud clients, are glowing accounts of client satisfaction with fine service and high Bromeliad plant quality. We welcome a call!
Completely family owned and family operated, Grant's Farm Nursery, the preferred wholesale nursery in St Cloud, offers the helpful options which clients depend on, from caring plant suppliers. We are fully committed to providing our clients with exclusively Bromeliads, in bulk, at prices they will find competitive in the trade.
Here is a list of our Beautiful Tropical Bromeliad Plants available...
Aechmea
Alcantarea
Androlepis
Neoregelia
Nidilarium
Vriesea
Werauhia
Xvrieseacantarea
We, the Grant Family, welcome your interest in Wholesale Bromeliads. We are thrilled that you have found us, as your special supplier of Bromeliads! Call or email us for a full price list and inventory of our beautiful Bromeliads.
As a passionate traditional farming family, we actively maintain one of South Florida's largest and most successful nurseries, our Wholesale Nursery for Miami Bromeliad wholesale purchasing.
Wholesale Nursery St Cloud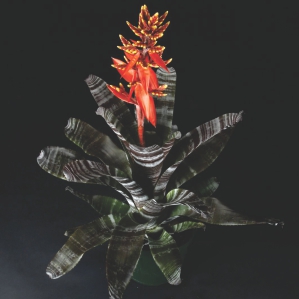 Grant's Farm Nursery is located in South Florida and ships Wholesale tropical Bromeliad plants throughout the USA.