Wholesale Nursery Southeast Orlando
Grant's Farm Nursery is a family owned company that is focused on providing the best quality of bromeliads available in the South Florida region and across the country. Call us today for Wholesale Nursery in Southeast Orlando.
Call us or email us today and find out what we have to offer in terms of healthy and well cultivated Bromeliads from a variety of different types and with a variety of different colors and leaf patterns. We have the best options around for high quality bromeliads at prices that rare reasonable and fair. Call us today and get a quote!
Grower and Supplier of Beautiful Wholesale Nursery Southeast Orlando
We are happy to design an arrangement or an order of high quality bromeliads that will fit your budget and your needs. Whether you are a landscaper, a gardener, an interior designer, or you own and operate a retail center that sells to the public, you can call us today and get a great selection of bromeliads to offer to your clients. Our plants are the best in the business!
Landscapers Wholesale Nursery Southeast Orlando
The Grant family has been operating our family farm for decades. We have survived years and years in this industry on the simple principle of hard work and customer satisfaction. We strive to work hard every day!
Our Wholesale Nursery Southeast Orlando has the best options in terms of plants that our customers will love to have in their show rooms, offices, and in the shops. Call today and find out what we can offer you.
Here is a list of our Beautiful Tropical Bromeliad Plants available...
Aechmea
Alcantarea
Androlepis
Neoregelia
Nidilarium
Vriesea
Werauhia
Xvrieseacantarea
We, the Grant Family, welcome your interest in Wholesale Bromeliads. We are thrilled that you have chosen us as your special supplier of stunning Bromeliads! Call or email us for a full price list and inventory of our Bromeliads.
As a passionate traditional farming family, we actively maintain one of South Florida's largest and most successful firms, our Wholesale Nursery for Palm Beach Bromeliad sales.
Wholesale Tropical Plants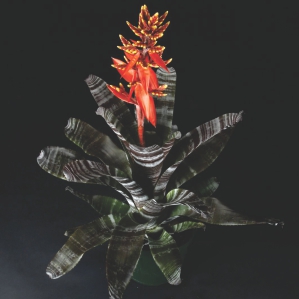 Grant's Farm Nursery is located in South Florida and ships Wholesale tropical Bromeliad plants throughout the USA.