Wholesale Nursery Orange County Florida
With the support of our Wholesale Nursery for Orange County, Florida, you will be pleased and you will make good profits! We offer healthy Bromeliad plants in bulk. We supply leading landscapers, garden designer, and retail centers.
Many bulk-buyers of Bromeliads turn to us for professional guidance and assistance with the formulation of their wholesale Bromeliad orders. By contacting us as soon as you contemplate an order, we, here at Grant's Farm Nursery, can confirm availability and shipping details. Contact us through a phone call or an email, we will be able to quickly initiate work on a wholesale order! Meet us in person if you can! Do you know that our Wholesale Nursery supplies Orange County Florida, and wholesale buyers all over the U.S.A? That is true!
Grower and Supplier of Beautiful Wholesale Nursery Orange County Florida
Our Wholesale Nursery for Orange County Florida covers every state in the U.S.A. Trust us when we tell you, that even colder areas buy our Bromeliads because they are sturdy and healthy. Not to mention, attractive. We advise many clients on growing them successfully in mobile containers, which can be moved indoors when the weather conditions are adverse. Our Bromeliads require hardly any maintenance and their mesmerizing flower bracts are long-lasting.
Landscapers Wholesale Nursery Orange County Florida
Bromeliads serve as great indoor, outdoor, entrance decorators. Our Wholesale Nursery for Orange County Florida Bromeliads, promotes their presentation in all types of floral arrangements, in rock gardens, hanging baskets and swinging merrily from trees and tree trunks. At our low prices, everyone can have a Bromeliad; our sellers pay reasonable prices to us and sell on fairly too! Call today for information.
We, the present day Grant family, are thrilled that all of our hard work has served as well! It has served our bulk-buyers well also! Become our customer and automatically become our priority and benefit hugely! We have a lot to offer! From our exclusively Wholesale Nursery with Orange County Florida buyers and many wholesale buyers, including retail garden centers, we send you our warm greetings!
Here is a list of our Beautiful Tropical Bromeliad Plants available...
Aechmea
Alcantarea
Androlepis
Neoregelia
Nidilarium
Vriesea
Werauhia
Xvrieseacantarea
We, the Grant Family, welcome your interest in Wholesale Bromeliads. We are thrilled that you have found us, as your special supplier of Bromeliads! Call or email us for a full price list and inventory of our beautiful Bromeliads.
As a passionate traditional farming family, we actively maintain one of South Florida's largest and most successful plant farms, our Wholesale Nursery for Broward County Bromeliad wholesale purchasing.
Wholesale Tropical Plants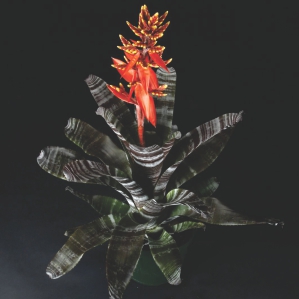 Grant's Farm Nursery is located in South Florida and ships Wholesale tropical Bromeliad plants throughout the USA.