Wholesale Nursery Orange County FL
Our Wholesale Nursery sells Orange County FL wholesale Bromeliads, just like the ones we ship to throughout the U.S.A. Kindly contact our friendly manager through email or by a phone call. Our clients include: professional landscapers, interior designers, plant brokers, garden center retailers, builders beautifying sites.
Our Bromeliad Wholesale Nursery for Orange County FL is highly organized. We promote eco-friendly farm practices and concentrate on producing a wide range of healthy, robust Bromeliads. We assure you of superb, easy-to-grow specimens which will please your own buyers. Ask about our hybrid Bromeliads and discover that a treasure trove awaits you! We are ready to prepare for your order!
Grower and Supplier of Beautiful Wholesale Nursery Orange County FL
We facilitate our wholesale buyers in every way possible, from order preparation, selection of specimens, gathering, packing, to shipping of your healthy Bromeliads, from our Wholesale Nursery close Orange County FL. Our many wholesale buyers throughout the U.S.A. are pleased with our efficiency. As demand for our alluring Bromeliads is growing rapidly, you are urged to order now, and be glad you did!
Landscapers Wholesale Nursery Orange County FL
We, the Grant Family happily carry on our historical farming legacy, focusing on ways of expanding our business to cater to wider cross-sections of wholesaler buyers. If you know of wholesale buyers with a strong interest in Bromeliads, let us know. We are ready to be their special wholesale nursery for Orange County FL.
We entered the Bromeliad wholesale trade with a sense of mission and our work today reflects that pride of purpose. We continue to passionately cultivate stunning species of Bromeliads on our well-maintained 22 acre farm. Clearly, we lead as an ideal Wholesale Nursery close Orange County FL.
Here is a list of our Beautiful Tropical Bromeliad Plants available...
Aechmea
Alcantarea
Androlepis
Neoregelia
Nidilarium
Vriesea
Werauhia
Xvrieseacantarea
We, the Grant Family, welcome your interest in Wholesale Bromeliads. We are thrilled that you have found us, as your special supplier of Bromeliads! Call or email us for a full price list and inventory of our beautiful Bromeliads.
As a passionate traditional farming family, we actively maintain one of South Florida's largest and most successful nurseries, our Wholesale Nursery for Miami Bromeliad wholesale purchasing.
Wholesale Nursery Orange County FL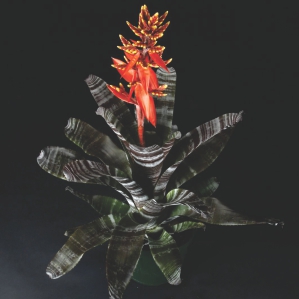 Grant's Farm Nursery is located in South Florida and ships Wholesale tropical Bromeliad plants throughout the USA.