Wholesale Nursery Lake Buena Vista
Confidently choose our Wholesale Nursery near Lake Buena Vista! Email or call the experts, here at Grant's Farm Nursery. We supply professional landscapers, interior designers, active plant brokers and many more customers. Our variety of plants and affordable prices make our customers happy, satisfied and loyal to us.

We concentrate on the cultivating and crossbreeding Bromeliads at our Wholesale Nursery near Buena Vista. We are a highly organized business with our superb and easy-to-grow specimens and friendly and experienced staff. Our eco-friendly farm practices result in healthy and robust plants. We promote ethical dealings in business. Why look for a Bromeliad supplier, when we can supply you effectively?
Grower and Supplier of Beautiful Wholesale Nursery Lake Buena Vista
Our Wholesale Nursery near Lake Buena Vista accurately assemblies, packs, gathers and ships our healthy tropical Bromeliad plants nationwide. You tell us where you want it delivered to and we can make it happen quickly! For your ease and sheer convenience, we provide first-class customer service. It is normal for us to ensure that you have the best experience when bulk buying from us.
Landscapers Wholesale Nursery Lake Buena Vista
Our Wholesale Nursery near Lake Buena Vista can be best described as remarkable in every way! Grant's Farm Nursery has expanded business and the customer relations department over the years. We love what we do and want to share it with you! Get to know us and benefit hugely from Bromeliads, shipped to you directly, in bulk.
Our work reflects our beliefs as a Wholesale Nursery near Lake Buena Vista. Our well maintained 22-acre farm is the place where you can find quality Bromeliads without traveling to South America. It's a lot easier to work with us then to find them from somewhere in another continent. Contact us today.
Here is a list of our Beautiful Tropical Bromeliad Plants available...
Aechmea
Alcantarea
Androlepis
Neoregelia
Nidilarium
Vriesea
Werauhia
Xvrieseacantarea
We, the Grant Family, welcome your interest in Wholesale Bromeliads. We are thrilled that you have found us, as your special supplier of Bromeliads! Call or email us for a full price list and inventory of our beautiful Bromeliads.
As a passionate traditional farming family, we actively maintain one of South Florida's largest and most successful nurseries, our Wholesale Nursery for Miami Bromeliad wholesale purchasing.
Wholesale Nursery Lake Buena Vista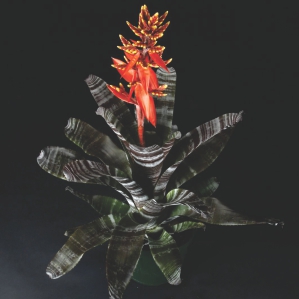 Grant's Farm Nursery is located in South Florida and ships Wholesale tropical Bromeliad plants throughout the USA.