Wholesale Nursery Hollywood

Grant's Farm Nursery, a wholesale nursery for Hollywood bulk buyers, serves the surrounding areas as well. All bulk-buyers of Bromeliads are welcome here. We are ideal for your needs. We supply many professional landscapers, interior designers, plant brokers, large garden centers and seasoned retailers nationwide.
Past and present clients who met with us in FREE, no-obligation consultation, praise us consistently! So would you! After all, our Bromeliad wholesale nursery for Hollywood is widely regarded as outstanding. We boast a following in Hollywood, as we do elsewhere. With such high demand for our Bromeliads, we greatly encourage you to place your order, immediately. We use eco-friendly farm practices and take pride in ourselves and in all that we do, here at Grant's Farm Nursery.
Grower and Supplier of Beautiful Wholesale Nursery Hollywood
Keep in touch with us regularly! Now that you are seriously interested in our Bromeliads, reach out to us. We will keep you up to date on new developments in the dynamic world of bromeliad bulk trading. Plus, you can get a better picture of availability and shipping options and schedules. We are focused on assembling healthy Bromeliad plants, from our wholesale nursery near Hollywood, to be shipped to wholesale buyers throughout the U.S.A.
Landscapers Wholesale Nursery Hollywood
We, the present day Grant Family, greatly respect our family's farming traditions. We are maintaining the farming legacy handed to us. Between the 1950's and the 1980's, we owned and operated a tropical plant nursery and retail outlet. By by the 1990's we transitioned into cultivating exclusively Bromeliads and establishing our wholesale nursery with Hollywood sales agents.
We mastered retail trade. We now master wholesale trade! We thoroughly enjoy wholesale trade, to put it mildly! It has offered us the chance to develop meaningful ties with the professionals in the gardening world, whom we supply with our stunning Bromeliads. Give us your support! We are a traditional, enterprising American farming family with a fine wholesale nursery for all types of Hollywood bulk buyers.
Here is a list of our Beautiful Tropical Bromeliad Plants available...
Aechmea
Alcantarea
Androlepis
Neoregelia
Nidilarium
Vriesea
Werauhia
Xvrieseacantarea
We, the Grant Family, welcome your interest in Wholesale Bromeliads. We are thrilled that you have found us, as your special supplier of Bromeliads! Call or email us for a full price list and inventory of our beautiful Bromeliads.
As a passionate traditional farming family, we actively maintain one of South Florida's largest and most successful nurseries, our Wholesale Nursery for Miami Bromeliad wholesale purchasing.
Wholesale Nursery Hollywood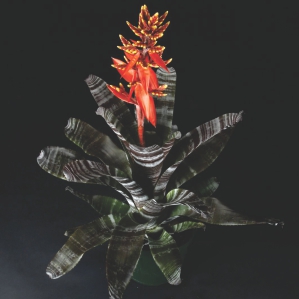 Grant's Farm Nursery is located in South Florida and ships Wholesale tropical Bromeliad plants throughout the USA.