Wholesale Nursery for Bromeliads South Florida
For those looking for a Wholesale Nursery for Bromeliads in South Florida, you are in luck! Grant's Farm Nursery is the preferred wholesale source for professional landscapers, seasoned interior designers and active plant brokers
We prides ourselves on providing top-quality wholesale nursery Bromeliads in South Florida, and our customer service is just as spectacular. Our customers adore our health and robust tropical plants and they just as excited to use them for their landscaping and decorating needs. We shipping nationwide and our customer-oriented staff is here to help. Call or email us to learn about our rates now!
Grower and Supplier of Beautiful Wholesale Nursery for Bromeliads South Florida
Grant's Farm Nursery is a great choice when looking for a wholesale nursery for Bromeliads in South Florida. Our buyers are encouraged to purchased our cross-bred Bromeliads, and have plenty of choices from our tropical plant and tree selection. These plants are great for block plantings and large landscaping projects wherever you are located. So email or call us to get the latest updates now!
Landscapers Wholesale Nursery for Bromeliads South Florida
Our wholesale nursery for Bromeliads in South Florida is gaining more attention. Our high-quality inventory and superb customer service make us one of the best wholesale nurseries in Florida. Stop by to check out our available plants now!
We proudly offer our amazing customer service to interior designers, plant brokers, garden center retailers and more. Our wholesale prices are available for large projects and will offer the best to each and every one of our customers. So call us now!
Here is a list of our Beautiful Tropical Bromeliad Plants available...
Aechmea
Alcantarea
Androlepis
Neoregelia
Nidilarium
Vriesea
Werauhia
Xvrieseacantarea
We, the Grant Family, welcome your interest in Wholesale Bromeliads. We are thrilled that you have found us, as your special supplier of Bromeliads! Call or email us for a full price list and inventory of our beautiful Bromeliads.
As a passionate traditional farming family, we actively maintain one of South Florida's largest and most successful plant farms, our Wholesale Nursery for Broward County Bromeliad wholesale purchasing.
Wholesale Tropical Plants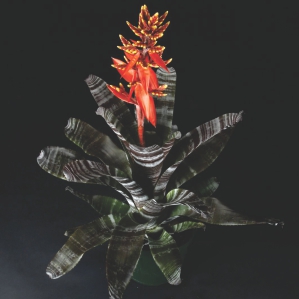 Grant's Farm Nursery is located in South Florida and ships Wholesale tropical Bromeliad plants throughout the USA.