Wholesale Nursery for Bromeliads Hollywood FL
Grant's Farm Nursery is a highly respected Wholesale Nursery for Bromeliads near Hollywood FL. We specialize in wholesale plants and grow and cross breed at our location. Check out our inventory and give us a call or email to start your order!
Your buyers will not be able to resist our lovely plants from our whole nursery for Bromeliads near Hollywood FL. First-class luxury hotels, restaurants, upscale shopping centers and public landmark builds spotlight these amazing visual displays. Now, you can enjoy the artistic elegance when you make your wholesale purchase from Grant's Farm Nursery. Contact us to get more information today!
Grower and Supplier of Beautiful Wholesale Nursery for Bromeliads Hollywood FL
It is no surprise why people are raving about our amazing selection, because our wholesale nursery for Bromeliads near Hollywood FL know it is true. Our crossbred plants are grown in our own nursery. We ship nationwide and take pride in our strong, healthy plants we market. Landscapers and interior designers love browsing our Bromeliads, and you will too. So email or call us now to begin your order!
Landscapers Wholesale Nursery for Bromeliads Hollywood FL
Bromeliads are appropriate, indeed ideal, for all types of rockeries both indoor and outdoor, large hanging baskets on their own or combined with other plants, floral arrangements, and as decorative items, swinging gracefully from tree trunks and branches. Bromeliads are unique decorative plants in offices and homes. Our Wholesale Nursery for Bromeliads and Orange County Florida Bromeliad trade will interest you. Call or email us today!
At our wholesale nursery for Bromeliads, we offer quality customer service and gorgeous plants. We cultivate our won Bromeliads and keep our plants vibrant and robust! Take advantage of our wholesale prices and call or email us now!
Here is a list of our Beautiful Tropical Bromeliad Plants available...
Aechmea
Alcantarea
Androlepis
Neoregelia
Nidilarium
Vriesea
Werauhia
Xvrieseacantarea
We, the Grant Family, welcome your interest in Wholesale Bromeliads. We are thrilled that you have found us, as your special supplier of Bromeliads! Call or email us for a full price list and inventory of our beautiful Bromeliads.
As a passionate traditional farming family, we actively maintain one of South Florida's largest and most successful plant farms, our Wholesale Nursery for Broward County Bromeliad wholesale purchasing.
Wholesale Tropical Plants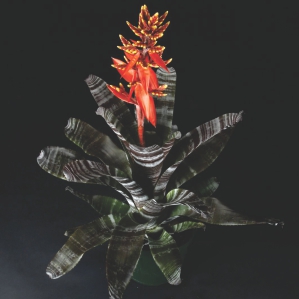 Grant's Farm Nursery is located in South Florida and ships Wholesale tropical Bromeliad plants throughout the USA.