Wholesale Bromeliads
Wholesale Bromeliads from our 22 acre farm in Davie, South Florida, are the type of tropical plants that can be counted upon for a good return on investment (ROI). We are able to directly ship to you, wherever you are in the USA. Call or email us!
Count on us, the reputable Grant's Farm Nursery. This is a golden opportunity to secure attractive deals on a range of stunning Bromeliads! Leading landscapers, interior designers, plant brokers, popular garden centers, benefit tremendously from our offerings. With our support, you can thrive as a dealer in the bulk trading of Bromeliads. Order wholesale Bromeliads from us, today. Call us, or email us, now!
Grower and Supplier of Beautiful Wholesale Bromeliads
We greatly encourage you to take an interest in what we offer at Grant's Farm Nursery. there is absolutely no doubt, that our special wholesale Bromeliads are much sough-after by wholesale buyers throughout the U.S.A.
Landscapers Wholesale Bromeliads
The enterprising Grant Family of ancient times, had been involved with extensive farming activities since the 1920's. In 1959, we, the Grant Family of modern times, established one of the largest retail tropical plant nurseries in South Florida. We successfully operated that business until the late 1980's, when we transitioned to exclusive Wholesale Bromeliads, cultivating them and selling them ourselves.
Here is a list of our Beautiful Tropical Bromeliad Plants available...
Aechmea
Alcantarea
Androlepis
Neoregelia
Nidilarium
Vriesea
Werauhia
Xvrieseacantarea
We, the Grant Family, welcome your interest in Wholesale Bromeliads. We are thrilled that you have found us, as your special supplier of Bromeliads! Call or email us for a full price list and inventory of our beautiful Bromeliads.
As a passionate traditional farming family, we actively maintain one of South Florida's largest and most successful Wholesale Bromeliads Nurseries.
Wholesale Tropical Plants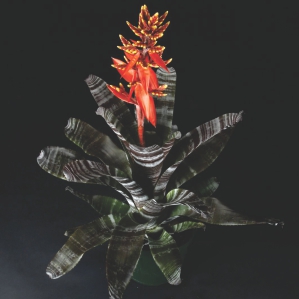 Grant's Farm Nursery is located in South Florida and ships Wholesale tropical Bromeliad plants throughout the USA.