Wholesale Bromeliads St Cloud
Call or email us when you want to get great deals on Bromeliads of all types. Our extensive selection of bromeliads is hand cultivated and grown on our farms in sunny south Florida.
Our family owned farm is the company that stands above the rest when it comes to bromeliads that are beautiful and hearty. Grant's Farm Nursery offers excellent Wholesale Bromeliads in St. Cloud, and ships to anywhere in the United States. We have clients in all industries, from landscapers, interior designers, and plant brokers and to garden centers.
Grower and Supplier of Beautiful Wholesale Bromeliads St Cloud
Let Grant's Farm Nursery be the provider of Wholesale Bromeliads in St Cloud that you do business with. We are the company that can provide you with an exotic and extensive selection of some of the best and most well cared for tropical plants around. The stately prized plants generally have wide, strappy green leaves which appear to be lightly dusted with fine powder.
Landscapers Wholesale Bromeliads St Cloud
Call or email the plant specialists at Grant's Farm Nursery because we have the commitment and dedication to plant wholesaling and have been in business for more than 20 years!
We have clients from all over the country in a variety of industries. Give us a call today and let us supply you with the best selection of hybrid and purebred bromeliads available!
Here is a list of our Beautiful Tropical Bromeliad Plants available...
Aechmea
Alcantarea
Androlepis
Neoregelia
Nidilarium
Vriesea
Werauhia
Xvrieseacantarea
We, the Grant Family, welcome your interest in Wholesale Bromeliads. We are thrilled that you have found us, as your special supplier of Bromeliads! Call or email us for a full price list and inventory of our beautiful Bromeliads.
As a passionate traditional farming family, we actively maintain one of South Florida's largest and most successful Wholesale Bromeliads St Cloud Nurseries.
Wholesale Bromeliads St Cloud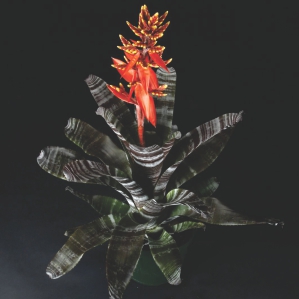 Grant's Farm Nursery is located in South Florida and ships Wholesale tropical Bromeliad plants throughout the USA.