Wholesale Bromeliads Plants
Grant's Farm Nursery is a leading Wholesale Bromeliads Plants supplier to many landscapers, interior designers, plant brokers, and garden centers. We sell and ship our carefully cultivated Bromeliad tropical plants throughout the USA. and Canada.
Our top quality Wholesale Bromeliads Plants are easy to grow. There are over than 3,000 species, and thousands of hybrids in the world. These exotic tropical plants never fail to amaze, with their huge variety of shapes, colors and sizes. Bromeliads can be used in the landscape in frost-free areas but adapt to many climates. Some species are threatened and some are endangered. Take this opportunity to secure your Wholesale Bromeliads Plants order today!
Grower and Supplier of Beautiful Wholesale Bromeliads Plants
Wholesale Bromeliads Plants are among the most sought-after houseplants. The regal plants were once seen only in wealthy homes across Europe and the U.S.A. Known and admired for their intricately striped leaves and fluorescent-like colors, their stunning flowers last for weeks. Their leaves have backward-curving teeth and can be painful; pick them up carefully. As popular premier growers, we urge you to call or email us early, to and discuss your order for Wholesale Bromeliads Plants.
Landscapers Wholesale Bromeliads Plants
The Grant Family established itself in American farming since the 1920's. In 1959 we opened one of the largest Retail Nurseries in South Florida, and competently operated, until the late 1980's. We developed an outstanding reputation, which we proudly maintain today in our Wholesale Bromeliads Plants business!
We then turned from Retail to exclusive the exclusive Wholesale Bromeliads Plants trade. We have been at our current Davie location since 1991, passionately husbanding our fantastic, well-appointed 22 acre farm. We are a Wholesale Bromeliads Farm and ship our fascinating tropical plants throughout the USA.
Here is a list of our Beautiful Tropical Bromeliad Plants available...
Aechmea
Alcantarea
Androlepis
Neoregelia
Nidilarium
Vriesea
Werauhia
Xvrieseacantarea
We, the Grant Family, welcome your interest in Wholesale Bromeliads. We are thrilled that you have found us, as your special supplier of Bromeliads! Call or email us for a full price list and inventory of our beautiful Bromeliads.
As a passionate traditional farming family, we actively maintain one of South Florida's largest and most successful Wholesale Bromeliads Plants Nurseries.
Wholesale Tropical Plants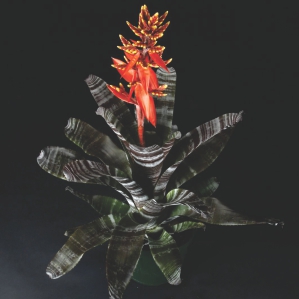 Grant's Farm Nursery is located in South Florida and ships Wholesale tropical Bromeliad plants throughout the USA.