Wholesale Bromeliads Orange County Florida
Wholesale Bromeliads for Orange County Florida are available at reasonable prices from us, here at Grant's Farm Nursery. Whether you are a new enterprising landscaper or a leading garden center, our Bromeliads will prove profitable to you! We ship healthy Bromeliad plants, including our hybrids, throughout the USA.
Wholesale Bromeliads in Orange County Florida homes and offices were once available to few, and appeared only in Royal Botanical Gardens, and in private mansions of wealthy Europeans. Our aim is to make Bromeliads easily available to all! With over 3,000 species mainly native to South America being popularized by enthusiasts, and new hybrids being successfully engineered, interest in Bromeliads is at a high. The time is right for you to capitalize on the on-going Bromeliad trend!
Grower and Supplier of Beautiful Wholesale Bromeliads Orange County Florida
Our Wholesale Bromeliads for Orange County Florida buyers are also available to wholesale buyers everywhere in the entire U.S.A. We offer you a range of stunning Bromeliads, some are so amazing, one just wants to stare at them forever! From majestic tall growing Bromeliads to delicate miniatures, these plants will always be adored. We can professionally guide you on building your Bromeliad order now!
Landscapers Wholesale Bromeliads Orange County Florida
It is to our credit that we operated the largest tropical plant retail nurseries in South Florida, and maintained a thriving business until the late 80's. We earned an outstanding reputation for our reliability generally and our strong ethics in business dealings. This status equipped us for making our mark in the business of Wholesale Bromeliads for Orange County Florida and national buyers all over the U.S.A.
As our wholesale client, you stand to benefit tremendously from our tropical plant trade experience and our fine qualities as popular entrepreneurs. We are ready to introduce you to the dynamic trade in Wholesale Bromeliads for Orange County Florida and throughout the U.S.A. We look forward to welcoming you on board!
Here is a list of our Beautiful Tropical Bromeliad Plants available...
Aechmea
Alcantarea
Androlepis
Neoregelia
Nidilarium
Vriesea
Werauhia
Xvrieseacantarea
We, the Grant Family, welcome your interest in Wholesale Bromeliads. We are thrilled that you have found us, as your special supplier of Bromeliads! Call or email us for a full price list and inventory of our beautiful Bromeliads.
As a passionate traditional farming family, we actively maintain one of South Florida's largest and most successful Wholesale Bromeliads Orange County Florida Nurseries.
Wholesale Tropical Plants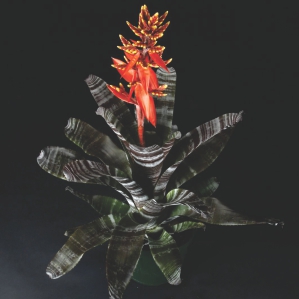 Grant's Farm Nursery is located in South Florida and ships Wholesale tropical Bromeliad plants throughout the USA.