Wholesale Bromeliads Nursery
Grant's Farm Nursery, operates a highly organized Wholesale Bromeliads Nursery, as part of its wholesale Bromeliad growing/shipping business. We supply leading landscapers, interior decorators, plant brokers, and popular garden centers.
Our Wholesale Bromeliads Nursery concentrates on selling and shipping to commercial buyers with wholesale orders. Our Bromeliads are ideal for selling on, as they are easy to care for and maintain. Did you know that there are over 3,000 known varieties, and many hybrids. The mind-boggling array of shapes, colors and sizes, make Bromeliads amazing! They are popularly used as ornamental plants in homes, up-scale hotels and restaurants, and landscaped areas.
Grower and Supplier of Beautiful Wholesale Bromeliads Nursery
Bromeliads are native to South America. In olden times, they were seen only in the homes of wealthy Europeans. Some plants carry flower spikes up to 10 meters tall, while others measure only 2-3 mm across. All are remarkable and alluring. Tiny scales on their leaves, are common to all Bromeliads. Leaves also have backward-curving spines, or teeth, which can prove painful; be careful how you pick them up. The view of the Bromeliads in our Wholesale Bromeliads Nursery is spectacular!
Landscapers Wholesale Bromeliads Nursery
Several generations of Grant families have engaged in active farming since the 1920's. We are proud of our history! In 1959 we opened one of the largest Retail Nurseries in South Florida and competently managed it until the late 80's, when we switched to establishing our Wholesale Bromeliads Nursery.
Our transition was not without its trials, but we persisted and our Wholesale Bromeliads Nursery is today shipping fine Bromeliads, to all states in the U.S.A. We have been at this location since 1991; our extensive, well-maintained 22 Acre farm.
Here is a list of our Beautiful Tropical Bromeliad Plants available...
Aechmea
Alcantarea
Androlepis
Neoregelia
Nidilarium
Vriesea
Werauhia
Xvrieseacantarea
We, the Grant Family, welcome your interest in Wholesale Bromeliads. We are thrilled that you have found us, as your special supplier of Bromeliads! Call or email us for a full price list and inventory of our beautiful Bromeliads.
As a passionate traditional farming family, we actively maintain one of South Florida's largest and most successful Wholesale Bromeliads Nursery Nurseries.
Wholesale Tropical Plants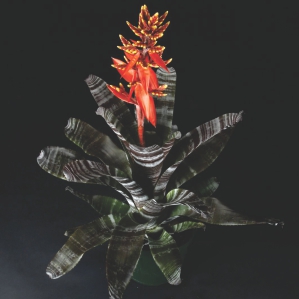 Grant's Farm Nursery is located in South Florida and ships Wholesale tropical Bromeliad plants throughout the USA.