Wholesale Bromeliads Nursery St Cloud
As a Wholesale Bromeliads Nursery in St Cloud, Grant's Farm has a beautiful and healthy variety of Bromeliads that you will love to explore! We are a dealer ready to ship a wholesale order to you anywhere in the U.S.
Our company is dependable and reliable and has a reputation that speaks for itself! We are reputable and have clients in every industry including landscapers, interior decorators, plant brokers, and popular garden centers. You'll be amazed at the wide selection of Bromeliads we have and at what great prices. Call or email for more detailed information!
Grower and Supplier of Beautiful Wholesale Bromeliads Nursery Orlando
We have 30 acres of pristine South Florida farmland where we grow our extensive selection of hand cultivated and carefully grown Bromeliads. As a Wholesale Bromeliads Nursery for St Cloud, we are committed to customer satisfaction! Our company focuses on selling and shipping to wholesale buyers. If you're in need of bulk Bromeliads, call us today.
Landscapers Wholesale Bromeliads Nursery St Cloud
Grant's Farm Nursery has a huge range of different species of Bromeliads, including plenty sturdy, attractive hybrids that we have developed ourselves. Let us provide you with the plants you are looking for.
Grant's Farm Nursery is an industry leader and specializes in supplying fantastic and beautifully-adorned Bromeliads for customers all across the United States. As a regular wholesale client, you can benefit tremendously.
Here is a list of our Beautiful Tropical Bromeliad Plants available...
Aechmea
Alcantarea
Androlepis
Neoregelia
Nidilarium
Vriesea
Werauhia
Xvrieseacantarea
We, the Grant Family, urge you become as passionate as we are, about Wholesale Bromeliads. We have made it easy for you to find us, and for you to make a wholesale purchase order. Simply call us or send an urgent email! As your special Wholesale Bromeliads Nursery St Cloud, we assure you of reasonable prices and exceptional service.
As a passionate traditional farming family, we actively maintain one of South Florida's largest and most successful Wholesale Bromeliads Nurseries.
Wholesale Tropical Plants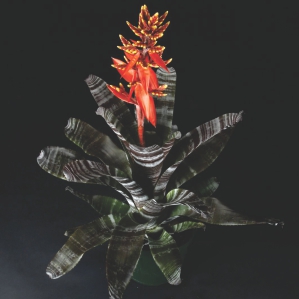 Grant's Farm Nursery is located in South Florida and ships Wholesale tropical Bromeliad plants throughout the USA.