Wholesale Bromeliads Nursery Kissimmee
Our Wholesale Bromeliads Nursery benefits Kissimmee based bulk-buyers tremendously. We have developed strong ties in the area. We are ready to supply landscapers, interior decorators, plant brokers and large retail garden centers, with our stunning Bromeliads. Call or email for further information, including prices.
There is absolutely no doubt that we, Grant's Farm Nursery, are the popular source for below wholesale priced Bromeliads; our nursery serves Kissimmee clients, providing professional support and important information and tips on Bromeliads and Bromeliad bulk trading. Count on us for a wide range of Bromeliad species, including robust hybrids which we developed here on our farm by ourselves.
Grower and Supplier of Beautiful Wholesale Bromeliads Nursery Orlando
Native to South America, the now popular tropical plant, the Bromeliad, is named after Olaus Bromelius (1639-1707), a Swedish medical doctor and botanist. We, the Grant Family, are determined to continue our important role as suppliers of Bromeliads. With our low, below wholesale priced Bromeliads, nursery grown, Kissimmee Bromeliad dealers have a great opportunity to make substantial profits.
Landscapers Wholesale Bromeliads Nursery Kissimmee
Become a new regular wholesale client of ours and automatically become our top priority. We will go the extra mile to facilitate you in every imaginable way. We want you to benefit hugely from us, like other clients are doing! If you are a new entrant to the Bromeliad wholesale trade, you can count on our unbiased opinions and our guidance. Make us your Wholesale Bromeliads Nursery for Kissimmee orders.
Grant's Farm Nursery is highly respected for supplying Grade A Bromeliads to wholesale buyers. We worked hard to develop our Wholesale Bromeliads Nursery and Kissimmee wholesale business. Currently, we are shipping Bromeliads to all states in the U.S.A. and locally supplying all areas in Florida as well.
Here is a list of our Beautiful Tropical Bromeliad Plants available...
Aechmea
Alcantarea
Androlepis
Neoregelia
Nidilarium
Vriesea
Werauhia
Xvrieseacantarea
We, the Grant Family, urge you become as passionate as we are, about Wholesale Bromeliads. We have made it easy for you to find us, and for you to make a wholesale purchase order. Simply call us or send an urgent email! As your special Wholesale Bromeliads Nursery Kissimmee, we assure you of reasonable prices and exceptional service.
As a passionate traditional farming family, we actively maintain one of South Florida's largest and most successful Wholesale Bromeliads Nurseries.
Wholesale Tropical Plants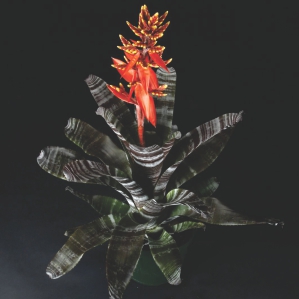 Grant's Farm Nursery is located in South Florida and ships Wholesale tropical Bromeliad plants throughout the USA.