Wholesale Bromeliads Miami
Grant's Farm Nursery, a seller of Wholesale Bromeliads to Miami retail outlets and professional gardening experts, welcome your interest in our Bromeliad pricing and shipping. Make contact with us on a regular basis, via phone or email!
As a reliable trading source for bulk-buying Bromeliad lovers, we are ready to extend all professional courtesies. We give our customers our undivided attention, every time. Count on us to professionally guide you while selecting wholesale Bromeliads in Miami. Highly favored by landscapers, interior decorators, plant brokers, large retail garden centers, Bromeliads originated in the Andean highlands of South America. They were seen in the homes of royalty only, years ago.
Grower and Supplier of Beautiful Wholesale Bromeliads Miami
Interest in Bromeliads is mounting everywhere! These magical plants are now being used all over the world, to bring joy to the hearts of everyone, from the rich to the poor. We, the enterprising Grant Family, are proud to be in the fore-front of the distribution chain, as a leader in whole sale Bromeliads in Miami, South Florida.
Landscapers Wholesale Bromeliads Miami
We, the present Grant Family, entered the tropical plant trade In 1959, opening one of the largest retail nurseries in South Florida and competently managing it until the late 1980's, when we transitioned to a business centered on wholesale Bromeliads for Miami bulk-buyers. We are ready to serve you exceptionally well.
We have no regrets with our switch from retail to wholesale Bromeliads for Miami and have been at this location since 1991.... our 22 acre farm. From our Bromeliad farm nursery, we ship our stunning tropical plants, throughout the USA.
Here is a list of our Beautiful Tropical Bromeliad Plants available...
Aechmea
Alcantarea
Androlepis
Neoregelia
Nidilarium
Vriesea
Werauhia
Xvrieseacantarea
We, the Grant Family, welcome your interest in Wholesale Bromeliads. We are thrilled that you have found us, as your special supplier of Bromeliads! Call or email us for a full price list and inventory of our beautiful Bromeliads.
As a passionate traditional farming family, we actively maintain one of South Florida's largest and most successful Wholesale Bromeliads Miami Nurseries.
Wholesale Tropical Plants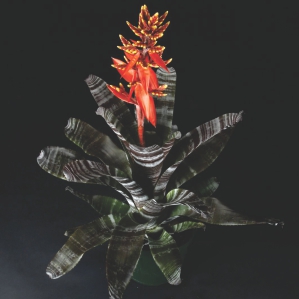 Grant's Farm Nursery is located in South Florida and ships Wholesale tropical Bromeliad plants throughout the USA.