Wholesale Bromeliads Kissimmee
Confidently place your Wholesale Bromeliads Kissimmee purchase orders with us, here at Grant's Farm Nursery. Professional landscaper, leading, active garden center retailer, our Bromeliads will prove easy to sell on wherever you are based.
Healthy below wholesale priced Bromeliads, for Kissimmee bulk buyers, from our 22 acre nursery, Grant's Farm Nursery, are a talking point! In Bromeliad circles, conversation centers on our various species of Bromeliads, particularly our interesting cross-bred Bromeliad plants. Everyday, we focus steadily on the proper cultivation of Bromeliads. We apply special methods. We are an ideal supplier!
We, the enterprising Grant Family, warmly welcome your active interest in purchasing, in bulk, our Bromeliad plants. We passionately cultivate Bromeliads and cross-breed them so as to supply you efficiently and promptly. As our valued client, you benefit hugely from our outstanding work and stunning Bromeliads, ready to be shipped to you. Plus, we offer below wholesale priced Bromeliads to Kissimme bulk-buyers and other professional garden experts.
Grower and Supplier of Beautiful Wholesale Bromeliads Kissimmee
Wholesale Bromeliads in Kissimmee are nearly always from us, the reputable, Grant's Farm Nursery. Place an order with us and be impressed with our service delivery and our willingness to go the extra mile to please you as a treasured client.
Landscapers Wholesale Bromeliads Kissimmee
What can be more special and rewarding than below wholesale priced Bromeliads for Kissimmee bulk buyers, grown by hardworking Bromeliad lovers, in sunny Florida? When we established one of the largest retail nurseries in South Florida, we had no interest in wholesale business at all. But as times changed and we transitioned to being a cultivator of exclusively Bromeliads, fine tropical plants, in high demand.
Here is a list of our Beautiful Tropical Bromeliad Plants available...
Aechmea
Alcantarea
Androlepis
Neoregelia
Nidilarium
Vriesea
Werauhia
Xvrieseacantarea
We, the Grant Family, welcome your interest in Wholesale Bromeliads. We are thrilled that you have found us, as your special supplier of Bromeliads! Call or email us for a full price list and inventory of our beautiful Bromeliads.
As a passionate traditional farming family, we actively maintain one of South Florida's largest and most successful Wholesale Bromeliads Kissimmee Nurseries.
Wholesale Tropical Plants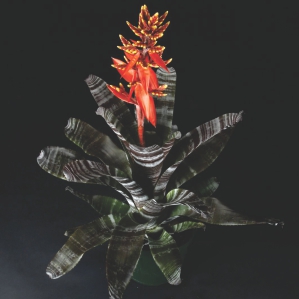 Grant's Farm Nursery is located in South Florida and ships Wholesale tropical Bromeliad plants throughout the USA.