Wholesale Bromeliads Belle Isle
Our prices on Wholesale Bromeliads attract Belle Isle bulk buyers! Our prices are low! Bulk buy from us and you will never regret doing so. We ship only healthy Bromeliad plants. We ship nationwide. Call or email our helpful staff.
Make us your special bulk supplier of Bromeliads and you will prosper! We have benefited many professional garden sector entrepreneurs. We cross-breed our Bromeliads and the outcome is spectacular to say the least! We are ready to introduce you to a collection of exotic Bromeliads that will "blow your mind"! Our Wholesale Bromeliads help Belle Isle garden professionals tremendously.
Grower and Supplier of Beautiful Wholesale Bromeliads Belle Isle
The Bromeliads which we cultivate prolifically, are native to South America The Bromeliad family has 3,200 species. Bromeliads vary in size. all are attractive and mesmerizing! We assure our clients of stunning Bromeliad species. We cultivate them on our sprawling 22 acre plant farm. Bulk-buy our Wholesale Bromeliads which Belle Isle buyers are already benefiting hugely from today. Remember that we ship our Bromeliads throughout the USA.
Landscapers Wholesale Bromeliads Belle Isle
Grant's Farm Nursery promotes the merits of bulk buying Wholesale Bromeliads in Belle Isle and beyond. We set-up our exclusive wholesale Bromeliad business in 1991. Bulk-buying clients were immediately attracted to us. They remain loyal.
You are sure to thrive when you choose us as your supplier of Bromeliads. We are customer-oriented. Bulk-buy our Wholesale Bromeliads in Belle Isle or elsewhere and get prices that are very competitive indeed! We look forward to your positive emails and phone calls!Place orders today!
Here is a list of our Beautiful Tropical Bromeliad Plants available...
Aechmea
Alcantarea
Androlepis
Neoregelia
Nidilarium
Vriesea
Werauhia
Xvrieseacantarea
We, the Grant Family, welcome your interest in Wholesale Bromeliads. We are thrilled that you have found us, as your special supplier of Bromeliads! Call or email us for a full price list and inventory of our beautiful Bromeliads.
As a passionate traditional farming family, we actively maintain one of South Florida's largest and most successful Wholesale Bromeliads Belle Isle Nurseries.
Wholesale Tropical Plants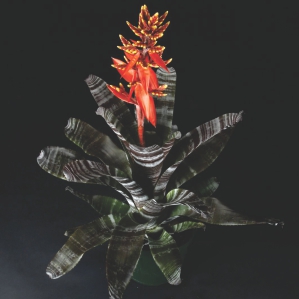 Grant's Farm Nursery is located in South Florida and ships Wholesale tropical Bromeliad plants throughout the USA.