Wholesale Bromeliads Aechmea
Grant's Farm Nursery is an ideal source for Wholesale Bromeliads Aechmea. Landscapers, interior designers, plant brokers, and garden centers are passionate about the beautiful Aechmea. Take an interest in our Bromeliads, and remember, we ship throughout the USA, wherever you are!
Bromeliads Aechmea are very easy-to-care-for. There are over 255 species of this Bromeliad, found in Mexico, through South America. Most feature long-lasting blooms, in a range of shapes and colors ranging from soft greens and reds, to purples and blacks. Benefit hugely from our Wholesale Bromeliads Aechmea; they are just what your own customers are searching for!
Grower and Supplier of Beautiful Wholesale Bromeliads Aechmea
Our Wholesale Bromeliads Aechmea are among the most sought-after houseplants on the market today. The plants typically have wide green leaves which with backward-curving spines, which can be painful; be careful if picking them up. Not only are the flowers themselves very beautiful, their long-lasting flowering bracts are absolutely spectacular, and they makes an excellent indoor plant.
Landscapers Wholesale Bromeliads Aechmea
The Grant Family has been in farming since the 1920's and In 1959, we opened one of the largest Retail Nurseries in South Florida, and remained active there until the late 80's. We earned an outstanding reputation for healthy, beautiful plants.
We then changed from Retail to Wholesale, and since 1991, we have been at this location, our impressive 22 acre farm. We focus on a Wholesale Bromeliads Aechmea, shipping our entrancing Bromeliads, throughout the USA. We welcome your interest! Call or email us and let us take your wholesale order!
Here is a list of our Wholesale Bromeliads Plants available...
Aechmea
Alcantarea
Androlepis
Neoregelia
Nidilarium
Vriesea
Werauhia
Xvrieseacantarea
We, the Grant Family, welcome your interest in Wholesale Bromeliads. We are thrilled that you have found us, as your special supplier of Bromeliads! Call or email us for a full price list and inventory of our beautiful Bromeliads.
As a passionate traditional farming family, we actively maintain one of South Florida's largest and most successful wholesale Bromeliad Nurseries.
Wholesale Tropical Plants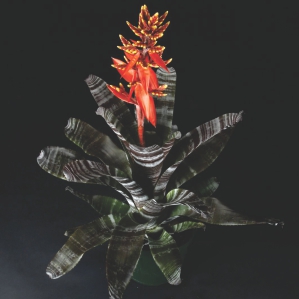 Grant's Farm Nursery is located in South Florida and ships Wholesale tropical Bromeliad plants throughout the USA.