Wholesale Bromeliad Plant in Miami
If you need to place wholesale Bromeliad plant orders in Miami or anywhere else in the USA, contact us by phone or email immediately! Our expert team, here at Grant's Farm Nursery, will go beyond the call of duty to facilitate you in every way.
Grant's Farm Nursery was founded on high ideals. We value integrity in all business dealings. Our clients praise our good name consistently. We established our wholesale Bromeliad plant firm in Miami many years ago. We cultivate Bromeliads on our superb 22 acre farm in Davie, Florida. We urge you to call us or email us if you are serious about Bromeliads. Our prices are as attractive as our exotic Bromeliads!
Grower and Supplier of Beautiful Wholesale Bromeliad Plant in Miami
Do not waste time looking for a Wholesale Bromeliad Plant source in Miami. We outpace any form of competition! Call or phone us and discuss your order for our stunning Bromeliads. The regal tropical plants dominate the plant kingdom! Bromeliads are, clearly, among the most visually appealing house and landscape plants in the world. Pick up Bromeliads with care; "teeth" on their leaves are sharp!
Landscapers Wholesale Bromeliad Plant in Miami
We, the present Grant Family, owned and successfully operated one of South Florida's largest retail nurseries. We earned a positive reputation due to reliability. We then shifted to wholesale Bromeliad plant trade in West Palm Beach in 1991.
We are leaders in wholesale Bromeliad plant trade in Miami. We surmounted many challenges, when we started selling Bromeliads exclusively. Thanks to loyal clients, we continue to cultivate many stunning Bromeliads, for shipping all over the USA.
Here is a list of our Beautiful Tropical Bromeliad Plants available...
Aechmea
Alcantarea
Androlepis
Neoregelia
Nidilarium
Vriesea
Werauhia
Xvrieseacantarea
We, the Grant Family, welcome your interest in Wholesale Bromeliads. We are thrilled that you have found us, as your special supplier of Bromeliads! Call or email us for a full price list and inventory of our beautiful Bromeliads.
As a passionate traditional farming family, we actively maintain one of South Florida's largest and most successful Wholesale Bromeliad Plant in Miami Nurseries.
Wholesale Bromeliad Plant in Miami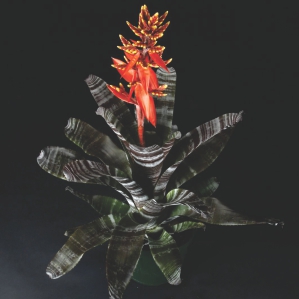 Grant's Farm Nursery is located in South Florida and ships Wholesale tropical Bromeliad plants throughout the USA.