Wholesale Bromeliad Plant in Florida
Here at Grant's Nursery Farm, Wholesale Bromeliads plant orders in Florida can be processed swiftly and easily by the dedicated horticulturists and staff at our nursery.
Grant's Nursery Farm has developed numerous varieties of the Bromeliads plant, each with its' own very own unique charachteristics. Our Bromeliads have been developed for their heartiness, eas of transplant, their ability to thrive in sub tropical and temperate climates as well as tropical regions and is hands down one of the easiest plants to establish in a new garden. Not to mention the hundreds of brilliant colors Grant's Nursery Farm has developed over the yeas.
Grower and Supplier of Beautiful Wholesale Bromeliads Plant in Florida
Our wholesale Bromeliad plant stocks in Florida are cultivated by us most passionately! Bromeliads are among the houseplant being heavily demanded everywhere today! We greatly encourage you to place your order immediately. Bromeliads are regal and visually appealing. They have wide, strappy green leaves which appear to be lightly powdered, and carry backward-curving spines which can hurt; be very cautious when picking up the plant.
Landscapers Wholesale Bromeliad Plant in Florida
When we established one of the largest retail plant nurseries in South Florida during the late fifties, we had no idea, that tone day we will transition to become a leading wholesale Bromeliad plant trader in Florida, with a tremendous global shipping capacity and a loyal Bromeliad bulk-buying clientele!
Shifting from retail tropical plant trading, to the cultivation and selling of wholesale Bromeliad plant stocks in Florida, presented many challenges. There were great opportunities too! We approached the trade positively. Here we are today, on our sprawling 22 acre farm, able to supply you, with most stunning Bromeliads, in bulk.
Here is a list of our Beautiful Tropical Bromeliad Plants available...
Aechmea
Alcantarea
Androlepis
Neoregelia
Nidilarium
Vriesea
Werauhia
Xvrieseacantarea
We, the Grant Family, welcome your interest in Wholesale Bromeliads. We are thrilled that you have found us, as your special supplier of Bromeliads! Call or email us for a full price list and inventory of our beautiful Bromeliads.
As a passionate traditional farming family, we actively maintain one of South Florida's largest and most successful Wholesale Bromeliad Plant in Florida Nurseries.
Wholesale Tropical Plants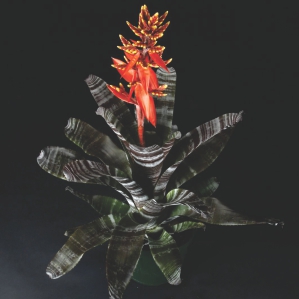 Grant's Farm Nursery is located in South Florida and ships Wholesale tropical Bromeliad plants throughout the USA.