Wholesale Bromeliad Plant Hollywood
Grant's Farm Nursery specializes in Wholesale Bromeliad Plants in Hollywood too. You will be blown away with their highly competent and knowledgeable staff, fast order processing and proficient and reliable shipping service,
Most varieties among the wholesale Bromeliad plant stocks in Hollywood retail centers are ones which we have sold to professional landscapers and garden designers throughout the USA. Grant's Farms Nursery specializes in cross-breeding Bromeliads and developing new strains of the plaint that have traits from bright new colors to a stronger tolerance to cooler climates. Grant's offers unique Bromeliads for every pallet and taste.
Grower and Supplier of Beautiful Wholesale Bromeliad Plant Hollywood
The wholesale Bromeliad plant trade in Hollywood is very competitive. Be at a clear advantage and purchase our healthy Bromeliad plants! We assure you of Bromeliad plants that are easy to sell on to your own customers. Do you know that Bromeliads are among the most highly prized houseplants today? The stunning plants have backward-curving spines that can cause pain. Cautiously pick up the plants!
Landscapers Wholesale Bromeliad Plant Hollywood
We, the Grant Family, owned and operated one of the largest retail nurseries in South Florida until the late 80's. We earned a good name. We maintain that positive reputation today as we engage in the wholesale Bromeliad plant trade in Hollywood.
We took great risks as business owners, when we embarked on the wholesale of Bromeliad plant species in Hollywood, but everything worked out well in the end! Thanks to the many professional landscapers we attracted and who continue to believe in us and our ability to bulk-ship Bromeliads efficiently, throughout the USA.
Here is a list of our Beautiful Tropical Bromeliad Plants available...
Aechmea
Alcantarea
Androlepis
Neoregelia
Nidilarium
Vriesea
Werauhia
Xvrieseacantarea
We, the Grant Family, welcome your interest in Wholesale Bromeliads. We are thrilled that you have found us, as your special supplier of Bromeliads! Call or email us for a full price list and inventory of our beautiful Bromeliads.
As a passionate traditional farming family, we actively maintain one of South Florida's largest and most successful Wholesale Bromeliad Plant Hollywood Nurseries.
Wholesale Tropical Plants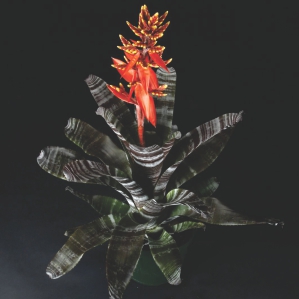 Grant's Farm Nursery is located in South Florida and ships Wholesale tropical Bromeliad plants throughout the USA.