St Cloud Bromeliads Wholesaler
Grant's Farm Nursery is your number one resource for amazingly well taken care of and expertly grown bromeliads. We are a highly experienced St Cloud Bromeliads Wholesaler and we have clients across the U.S. that are extremely satisfied with our services.
If you are looking for Bromeliads - call us today because we are respected as a leading source for healthy Bromeliads in great cross bred and purebred selections. Call us or email us today to find out more about what we can offer your. We offer wholesale plants at prices that are some of the best in the industry. We sell to professionals in the plant trade, like landscapers, interior decorators, or builders.
Grower and Supplier of Beautiful St Cloud Bromeliads Wholesaler
If you're a professional in the plant business, you need a company that is reliable for your wholesale plant needs. Call us today and find out how we can become your regular St Cloud Bromeliads Wholesaler! We ship all over the country and cross breed our own bromeliads on our own farm! Why waste precious time looking for Bromeliads, when we are ready to ship healthy Bromeliads to you?
Landscapers St Cloud Bromeliads Wholesaler
The Grant family founded this company in the 1920's and we are continuing to do business to this day by committing to customer service and quality. We are leaders in the exclusive Bromeliad trade, as a St. Cloud Bromeliads Wholesaler and specialist.
We are the company you should call when you are looking for quality and beautiful Bromeliads! Let us be your special source for stunning species of Bromeliads. We ship all over the U.S, so call us or email us today!
Here is a list of our Beautiful Tropical Bromeliad Plants available...
Aechmea
Alcantarea
Androlepis
Neoregelia
Nidilarium
Vriesea
Werauhia
Xvrieseacantarea
We, the Grant Family, welcome your interest in Wholesale Bromeliads. We are thrilled that you have found us, as your special supplier of Bromeliads! Call or email us for a full price list and inventory of our beautiful Bromeliads.
As a passionate traditional farming family, we actively maintain one of South Florida's largest and most successful St Cloud Bromeliads Wholesaler Nurseries.
Wholesale Tropical Plants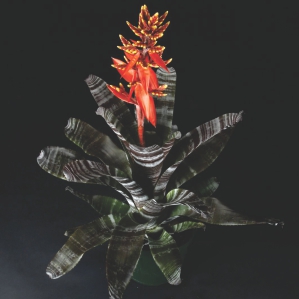 Grant's Farm Nursery is located in South Florida and ships Wholesale tropical Bromeliad plants throughout the USA.