Nursery Wholesaler St Cloud

We, Grant's Farm Nursery, started out as a nursery wholesaler for St Cloud, in 1991. We were originally a tropical plant retailer. We now offer bulk-buyers wholesale Bromeliads at low prices. Our many clients include professional garden designers, landscape artists, interior designers, plant brokers, garden centers.
We have earned an outstanding reputation as a nursery wholesaler and St Cloud clients have expressed satisfaction with our Bromeliads and also with our approach to business dealings. Become our client and become our priority! Are a professional in the US plant and gardening sector? If so, we greatly encourage you to get to know us, the Grant Family cultivators of Bromeliads.
Grower and Supplier of Beautiful Nursery Wholesaler St Cloud
Clearly, you can make impressive profits, selling on our Bromeliad plants. We ship throughout the U.S.A. and internationally. Choose us as your nursery wholesaler for St Cloud plant trading ventures. You will never regret the decision. We have benefited many professional gardeners over the years, with healthy plants and fair pricing structure. Bromeliads are being heavily demanded, everywhere in the world.
Landscapers Nursery Wholesaler St Cloud
We, the Grant Family, are determined to follow the farming legacy handed to us by our industrious forefathers, who farmed in the early 1920's. We owned and operated one of the largest retail plant nurseries in Florida during 1950's to the 1980's. We then switched, becoming a Bromeliad nursery wholesaler for St. Cloud.
Our transition from retail tropical plant trade to wholesale Bromeliad trade proved challenging. Loyal clients have followed us consistently and we thank them. If you are interested in bulk-buying Bromeliads, confidently choose us as your Bromeliad nursery wholesaler for St. Cloud sales.
Here is a list of our Beautiful Tropical Bromeliad Plants available...
Aechmea
Alcantarea
Androlepis
Neoregelia
Nidilarium
Vriesea
Werauhia
Xvrieseacantarea
We, the Grant Family, welcome your interest in Wholesale Bromeliads. We are thrilled that you have found us, as your special supplier of Bromeliads! Call or email us for a full price list and inventory of our beautiful Bromeliads.
As a passionate traditional farming family, we actively maintain one of South Florida's largest and most successful plant farms, our Wholesale Nursery for Broward County Bromeliad wholesale purchasing.
Wholesale Tropical Plants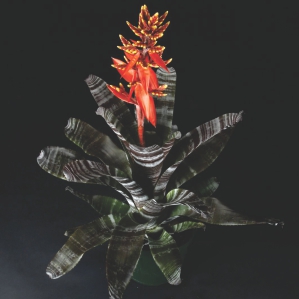 Grant's Farm Nursery is located in South Florida and ships Wholesale tropical Bromeliad plants throughout the USA.