Nursery Wholesaler Belle Isle
As an outstanding Bromeliad Nursery Wholesaler our Belle Isle bulk buying clients can always confidently rely 0on us for Grade A Bromeliads. We aim for excellence in all that we do. We ship Bromeliads nationwide. Email or call us, now!
If you are frantically looking for a Bromeliad Nursery Wholesaler and Belle Isle localities are where you need your plants delivered, call us! We can help you tremendously. We not only supply in Belle Isle regularly, but we also supply in the surrounding areas and beyond. Grant's Farm Nursery is client-driven. We go the extra mile to please all of our clients. We are ideal for your Bromeliad needs!
Grower and Supplier of Beautiful Nursery Wholesaler Belle Isle
Current market research states that among the tropical plants being highly demanded all over the world, today, are Bromeliads. We are told by our clients, professional garden designers and interior decorators, that our Bromeliads are front runners! We are proud to report that our stunning Bromeliads grace the rooms of up-scale hotels, restaurant and other commercial establishments. We are definitely the reliable Bromeliad nursery wholesaler for Belle Isle bulk clients.
Landscapers Nursery Wholesaler Belle Isle
Make no mistake---we please numerous professional garden sector planners and designers as a dedicated nursery wholesaler with Belle Isle associations and ties that are of longstanding. We facilitate our wholesale clients in every possible way. When we were in the retail trade we treated our clients the same way and earned their trust. Confidently bulk buy our Bromeliads and you will benefit hugely!
Grant's Farm Nursery offers you the golden opportunity to make special arrangements to be supplied with healthy Bromeliad plants, in bulk, whenever you want them. Meet with us today! We are the outstanding nursery wholesaler covering Belle Isle; we can fully meet all of your Bromeliad needs!
Here is a list of our Beautiful Tropical Bromeliad Plants available...
Aechmea
Alcantarea
Androlepis
Neoregelia
Nidilarium
Vriesea
Werauhia
Xvrieseacantarea
We, the Grant Family, welcome your interest in Wholesale Bromeliads. We are thrilled that you have found us, as your special supplier of Bromeliads! Call or email us for a full price list and inventory of our beautiful Bromeliads.
As a passionate traditional farming family, we actively maintain one of South Florida's largest and most successful plant farms, our Wholesale Nursery for Broward County Bromeliad wholesale purchasing.
Wholesale Tropical Plants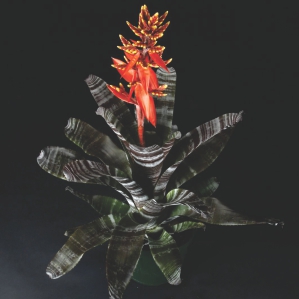 Grant's Farm Nursery is located in South Florida and ships Wholesale tropical Bromeliad plants throughout the USA.