Nursery St Cloud
When you're looking for a reliable Nursery in St Cloud, call the professionals at Grant's Farm Nursery. We are the premier wholesaler in South Florida that grows and supplies beautiful Bromeliad plants to customers throughout the country.
We are a wholesale Nursery in St Cloud that sells to landscapers, landscape designers, retailers, garden center retailers, and plant brokers. We don't sell to the general public. We will be happy to work with any designer interested in unique and stunning Bromeliads to enhance the look of any commercial or residential property they're working on and designing.
Grower and Supplier of Beautiful Nursery St Cloud
We grow Bromeliad plants on our 22-acre farm. With all this space, we have the ability to cultivate many different sizes, shapes, and colors so you will find one that you absolutely love and fits in with the vision you have for your project. As a Nursery in St Cloud, we also crossbreed our Bromeliads to ensure we are constantly creating new species that are completely unique.
Landscapers Nursery St Cloud
We are a Nursery in St Cloud that works hard every day to make sure our clients are satisfied with the level of service we provide for them. We use trustworthy and reliable shipping methods to get you your Bromeliads as quickly as possible.
Grant's Farm Nursery is waiting for you to call or email. We are a Nursery in St Cloud that will be sure to always meet your needs. Contact us right now and we will be happy to discuss your options and set up your bulk order for you.
Here is a list of our Beautiful Tropical Bromeliad Plants available...
Aechmea
Alcantarea
Androlepis
Neoregelia
Nidilarium
Vriesea
Werauhia
Xvrieseacantarea
We, the Grant Family, welcome your interest in Wholesale Bromeliads. We are thrilled that you have found us, as your special supplier of Bromeliads! Call or email us for a full price list and inventory of our beautiful Bromeliads.
As a passionate traditional farming family, we actively maintain one of South Florida's largest and most successful plant farms, our Wholesale Nursery St Cloud Bromeliad wholesale purchasing.
Wholesale Tropical Plants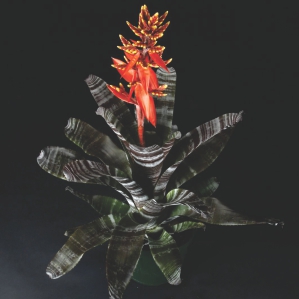 Grant's Farm Nursery is located in South Florida and ships Wholesale tropical Bromeliad plants throughout the USA.