Nursery Orange County
When you're in need of an exceptional Nursery in Orange County for your Bromeliad plants, call Grant's Farm Nursery. We've built a solid reputation over the years and are well known for our professional staff and high-quality plants.
You can call or email us to place your bulk order and we will be happy to ship it to you from our Nursery in Orange County. We can ship to any location in the United States, Canada, or the Caribbean. We use only the most reliable shipping methods to get you your Bromeliads in excellent condition and within any deadline. We take great care of our plants to ensure you receive the highest quality product.
Grower and Supplier of Beautiful Nursery Orange County
We are a wholesale Nursery in Orange County that can ship to landscapers, landscape designers, retailers, garden center retailers, and plant brokers. We are located on our 22-acre farm that allows us to grow a wide variety of Bromeliad plants in many different sizes, colors, and shapes to suit anyone's needs. They can enhance the look of any commercial or residential property you're designing.
Landscapers Nursery Orange County
You can rest assured you will be in excellent hands with Grant's Farm Nursery. We crossbreed our Bromeliads at our Nursery in Orange County to ensure we are constantly creating new and unique species you will love.
We are happy to be your Nursery in Orange County to fulfill all your orders for your next gardening or landscaping project. Call or email us today and we will be happy to speak with you and answer any questions you may have.

Here is a list of our Beautiful Tropical Bromeliad Plants available...
Aechmea
Alcantarea
Androlepis
Neoregelia
Nidilarium
Vriesea
Werauhia
Xvrieseacantarea
We, the Grant Family, welcome your interest in Wholesale Bromeliads. We are thrilled that you have found us, as your special supplier of Bromeliads! Call or email us for a full price list and inventory of our beautiful Bromeliads.
As a passionate traditional farming family, we actively maintain one of South Florida's largest and most successful nurseries, our Wholesale Nursery for Fort Lauderdale Bromeliad wholesale purchasing.
Wholesale Tropical Plants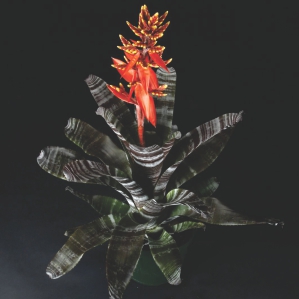 Grant's Farm Nursery is located in South Florida and ships Wholesale tropical Bromeliad plants throughout the USA.