Nursery Orange County FL
If you're looking for the right Nursery in Orange County FL to buy your Bromeliad plants from, call Grant's Farm Nursery today. We've built a solid reputation over the years and are well known for always being reliable, professional, and affordable.
We are a wholesale Nursery in Orange County FL that can grow and ship Bromeliads to landscapers, landscape designers, retailers, garden center retailers, and plant brokers all over the United States, Canada, and the Caribbean. We use efficient and cost-effective shipping methods to ensure you receive your Bromeliads promptly and in excellent condition.
Grower and Supplier of Beautiful Nursery Orange County FL
As a wholesale Nursery in Orange County FL, we will be sure to sell you the exact Bromeliads you want for your design or landscaping project. We grow a variety of different shapes, sizes, and colors to suit anyone's need. We also crossbreed to create new and unique species every day. These are the perfect plant to enhance the look of any commercial or residential property and add a pop of color.
Landscapers Nursery Orange County FL
Our Nursery in Orange County FL is well-maintained and we make sure to use farming methods that grow the best Bromeliad plants you can find. We will be happy to do business with any retailer, designer, or landscaper anywhere in the country
Grant's Farm Nursery is a Nursery in Orange County FL that is completely dedicated to getting its customers the plants they need for their properties. You can rest assured you will be in excellent hands with us.
Here is a list of our Beautiful Tropical Bromeliad Plants available...
Aechmea
Alcantarea
Androlepis
Neoregelia
Nidilarium
Vriesea
Werauhia
Xvrieseacantarea
We, the Grant Family, welcome your interest in Wholesale Bromeliads. We are thrilled that you have found us, as your special supplier of Bromeliads! Call or email us for a full price list and inventory of our beautiful Bromeliads.
As a passionate traditional farming family, we actively maintain one of South Florida's largest and most successful nurseries, our Wholesale Nursery for Fort Lauderdale Bromeliad wholesale purchasing.
Wholesale Tropical Plants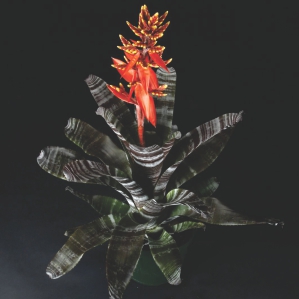 Grant's Farm Nursery is located in South Florida and ships Wholesale tropical Bromeliad plants throughout the USA.