Nursery Belle Isle
If you're looking for a reliable Nursery in Belle Isle, look no further than Grant's Farm Nursery. We've been providing Bromeliad plants to customers throughout the United States, Canada, and the Caribbean for many years.
We can ship to you wherever you're located across the country. We use efficient and cost-effective shipping methods to ensure you receive your Bromeliads on time and in excellent condition. As a Nursery in Belle Isle, we aim to provide our customers with the highest quality Bromeliads and customer service they can find. We strive everyday to maintain the outstanding reputation we've built for ourselves.
Grower and Supplier of Beautiful Nursery Belle Isle
Grant's Farm Nursery is a wholesaler that can ship to landscapers, landscape designers, retailers, garden center retailers, and plant brokers. Our Nursery in Belle Isle is located on a 22-acre farm. We grow a variety of Bromeliads in different sizes, colors, and shapes. We also crossbreed our plants to ensure there are always new species being cultivated every day to introduce to our customers.
Landscapers Nursery Belle Isle
Grant's Farm Nursery is proud to be one of the leaders in Bromeliad plants. Our Nursery in Belle Isle is maintained by professional and experienced staff who have the resources necessary to keep the plants in excellent condition.
If you need a Nursery in Belle Isle you can trust, Grant's Farm Nursery is right for you. Call or email us today to find out more about our plants and what we can do for you. We will be happy to speak with you and answer any questions you have.


Here is a list of our Beautiful Tropical Bromeliad Plants available...
Aechmea
Alcantarea
Androlepis
Neoregelia
Nidilarium
Vriesea
Werauhia
Xvrieseacantarea
We, the Grant Family, welcome your interest in Wholesale Bromeliads. We are thrilled that you have found us, as your special supplier of Bromeliads! Call or email us for a full price list and inventory of our beautiful Bromeliads.
As a passionate traditional farming family, we actively maintain one of South Florida's largest and most successful nurseries, our Wholesale Nursery for Fort Lauderdale Bromeliad wholesale purchasing.
Wholesale Tropical Plants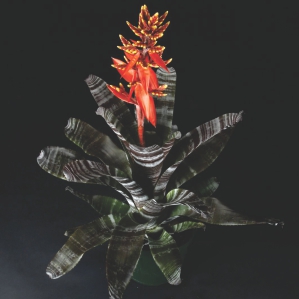 Grant's Farm Nursery is located in South Florida and ships Wholesale tropical Bromeliad plants throughout the USA.