Landscape Bromeliads in West Palm Beach
Obtaining healthy landscape fit Bromeliads in West Palm Beach is not difficult, if you choose us as your source! We are Grant's Farm Nursery, a well-established bulk supplier of Bromeliads. Our main clients are bulk-buying professional landscapers, interior designers, plant brokers, large retail garden centers.
Anyone with a serious or casual interest in our wholesale Bromeliad plants, can contact us by telephone or by email. We promise to respond promptly. We are customer-oriented as a firm and we facilitate our clients and prospective clients, in every possible way. Make us your main bulk supplier, as you approach your next project, utilizing our much sought after landscape Bromeliads in West Palm Beach.
Grower and Supplier of Beautiful Landscape Bromeliads in West Palm Beach
Landscape Bromeliads in West Palm Beach from us, are always promptly supplied. We are well-known for high standards in all that we do, so you can expect very healthy, robust Bromeliads from us. We aim to please you beyond your highest expectations, every time. The beauty and under-stated elegance of Bromeliads, make them captivating to all! However, their leaves have backward-curving teeth that can be painful. We therefore caution you! Pick them up carefully, please.
Landscapers Landscape Bromeliads in West Palm Beach
Grant's Farm Nursery was founded on integrity and reliability. We are carrying on the rich legacy of enterprising farming, handed down by older generations of the American Grant Family. We are maintaining their high ideals when we supply your bulk order of awe-inspiring landscape Bromeliads in West Palm Beach and beyond!
We switched from a thriving retail tropical plant business, to exclusively wholesale Bromeliad bulk-trading. We have no regrets! We have been at our 22 acre location for many years, passionately cultivating Bromeliads. As a wholesale Bromeliad supplier, we supply landscape designers Bromeliads in West Palm Beach in bulk. We also bulk-ship Bromeliads throughout the USA. We hope to hear from you!
Here is a list of our Beautiful Tropical Bromeliad Plants available...
Aechmea
Alcantarea
Androlepis
Neoregelia
Nidilarium
Vriesea
Werauhia
Xvrieseacantarea
We, the Grant Family, welcome your interest in Wholesale Bromeliads. We are thrilled that you have found us, as your special supplier of Bromeliads! Call or email us for a full price list and inventory of our beautiful Bromeliads.
As a very passionate traditional American farming family, we actively maintain one of South Florida's largest and most successful Landscape Bromeliads farms supplying in West Palm Beach and beyond.
Wholesale Tropical Plants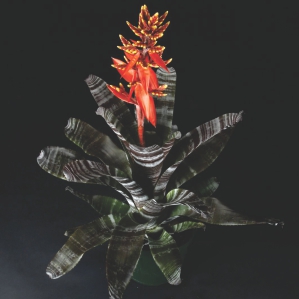 Grant's Farm Nursery is located in South Florida and ships Wholesale tropical Bromeliad plants throughout the USA.