Landscape Bromeliads in Hollywood
Bulk buying healthy landscape Bromeliads in Hollywood is easy, if you contact us by telephone or email as soon as you contemplate a bulk-order! The sooner you make contact, the better. We ship Bromeliads, which we grow ourselves, throughout the United States of America.
Bromeliads are tropical plants but they adapt easily to a number of different climates. Bromeliads are very exotic! Their leaf colors range from maroon through shades of green and gold. Some varieties have leaves with variations of red, yellow, white and cream. We urge you to secure landscape Bromeliads in Hollywood today! did you know that many Bromeliads grown by us are adorning the landscaped grounds and entrances of up-scale hotels, restaurants, offices and private homes?
Grower and Supplier of Beautiful Landscape Bromeliads in Hollywood
Landscape with Bromeliads in Hollywood and be showered with praise; everyone loves Bromeliads! We supply Bromeliads in bulk! As one of the most desired tropical plants, Bromeliads are easy to sell on. The beauty and utter fascination of Bromeliads make them highly sought after around the world. Once seen only in wealthy homes across Europe and the U.S.A. Bromeliads are today widely available. Grant's Farm Nursery will like to discuss your bulk order for our Bromeliads!
Landscapers Landscape Bromeliads in Hollywood
Grant's Farm Nursery, a bulk-supplier, has all of the qualities you will look for in choosing a bulk source for Bromeliads. We were founded on the premise of integrity. Reliability is one of our distinct hallmarks. Place your order today; we are an ideal Bromeliad wholesale provider for landscape Bromeliads in Hollywood!
Always contact us about availability of our Bromeliads, when you plan to landscape with Bromeliads in Hollywood or in other areas. We work tirelessly on our 22 acre Bromeliad farm to cultivate the Bromeliads that will entice you and your customers. We sell on healthy plants, maintaining our outstanding reputation in the plant trade.
Here is a list of our Beautiful Tropical Bromeliad Plants available...
Aechmea
Alcantarea
Androlepis
Neoregelia
Nidilarium
Vriesea
Werauhia
Xvrieseacantarea
We, the Grant Family, welcome your interest in Wholesale Bromeliads. We are thrilled that you have found us, as your special supplier of Bromeliads! Call or email us for a full price list and inventory of our beautiful Bromeliads.
As a passionate traditional farming family, we actively maintain one of South Florida's largest and most successful Landscape Bromeliads in Hollywood Nurseries.
Wholesale Tropical Plants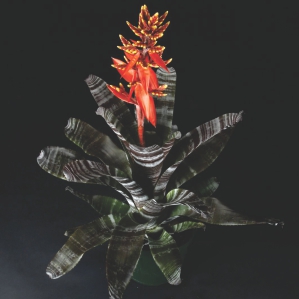 Grant's Farm Nursery is located in South Florida and ships Wholesale tropical Bromeliad plants throughout the USA.