Landscape Bromeliads in Hollywood FL
Our first class quality landscape type Bromeliads in Hollywood FL are ideal for all professionals using tropical plants and others in the garden design sector. Choose us as your main supplier of Bromeliads. Our present customers include: landscapers, interior designers, plant brokers, retail garden centers.
Wholesale Bromeliad plants can be promptly supplied to you by our well-established business, here in South Florida. We bulk-sell landscape Bromeliads in Hollywood FL to a range of customers, all of whom are loyal to us. We facilitate our customers in every way and emphasize customer service. If you are serious about bulk-buying stunning Bromeliads, contact us today by email or telephone. We are ideal for you!
Grower and Supplier of Beautiful Landscape Bromeliads in Hollywood FL
Healthy landscape Bromeliads in Hollywood FL are available throughout the year from us. We ask you to make contact with us for details on which species are ready for shipping and when. We are proud of our staff and you would be too. Immediately you contact us, we make you our priority! Bromeliads are most fascinating! We cultivate them as a labor of love! We are eager to supply you Bromeliads in bulk.
Landscapers Landscape Bromeliads in Hollywood FL
Grant's Farm Nursery is highly respected for its healthy, robust, landscape grade Bromeliads in Hollywood FL and beyond. We ship Bromeliads in bulk throughout the United States of America, all year around. We look forward to supplying you.
We switched from retail tropical plant trading to exclusively wholesale Bromeliad plant trading and we have no regrets. We have attracted many leading professionals from the tropical plant world who skillfully landscape with Bromeliads in Hollywood FL and throughout the USA. We thank our customers for their patronage.
Here is a list of our Beautiful Tropical Bromeliad Plants available...
Aechmea
Alcantarea
Androlepis
Neoregelia
Nidilarium
Vriesea
Werauhia
Xvrieseacantarea
We, the Grant Family, welcome your interest in Wholesale Bromeliads. We are thrilled that you have found us, as your special supplier of Bromeliads! Call or email us for a full price list and inventory of our beautiful Bromeliads.
As a passionate traditional farming family, we actively maintain one of South Florida's largest and most successful Landscape Bromeliads in Hollywood FL Nurseries.
Wholesale Tropical Plants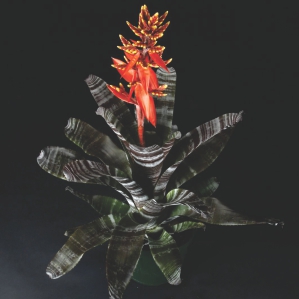 Grant's Farm Nursery is located in South Florida and ships Wholesale tropical Bromeliad plants throughout the USA.