Florida Bromeliads Wholesaler
Grant's Farm Nursery, a well-known Florida Bromeliads Wholesaler, delights in cultivating and shipping healthy Bromeliads across the U.S.A. We sell locally too! Professional landscapers, interior designers, plant brokers, and leading retail garden centers are some of our regular wholesale customers.
As a seasoned Florida Bromeliads Wholesaler, our mission is to maintain the high principles and ethics upon which our company was founded. Our clients can therefore expect our undivided attention. Contact us for the quick processing of your bulk purchase order. We approach business with urgency, knowing that time is money, and we facilitate our customers, in every way possible.
Grower and Supplier of Beautiful Florida Bromeliads Wholesaler
Benefit and reap rewards from striking up a good working relationship with us, as your faithful Florida Bromeliads Wholesaler. Our stately plants grace the tables and grounds of luxury hotels, spas, and residential complexes, all over the world, as they take on prominence in professional display agendas of accomplished interior decorators and landscape artists. Bromeliads are adapted to a number of climates.
Landscapers Florida Bromeliads Wholesaler
We are the passionate cultivators, we are the Grant Family! Our past generations farmed since the 1920's; we are following their pattern! In 1959, we opened one of the largest Retail Nurseries in South Florida and operated it until the late 80's. We then changed to being a Florida Bromeliads Wholesaler serving bulk buyers.
We have injected substantial resources into our cultivation of Bromeliads and we have no regrets. Our loyal wholesale buyers continue to patronize us; we are grateful. We have been at this location since 1991, happily tending our absolutely amazing 22 acre farm. We are praised as a Florida Bromeliads Wholesaler clients.
Here is a list of our Beautiful Tropical Bromeliad Plants available...
Aechmea
Alcantarea
Androlepis
Neoregelia
Nidilarium
Vriesea
Werauhia
Xvrieseacantarea
We, the Grant Family, welcome your interest in Wholesale Bromeliads. We are thrilled that you have found us, as your special supplier of Bromeliads! Call or email us for a full price list and inventory of our beautiful Bromeliads.
As a passionate traditional farming family, we actively maintain one of South Florida's largest and most successful Florida Bromeliads Wholesaler Nurseries.
Wholesale Tropical Plants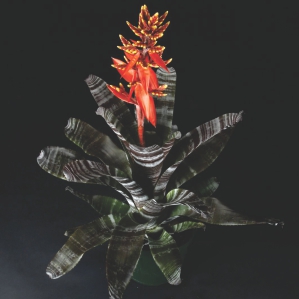 Grant's Farm Nursery is located in South Florida and ships Wholesale tropical Bromeliad plants throughout the USA.