Find Bromeliads Tampa
Find Bromeliads in Tampa that stand out amongst the rest. Grant's Farm Nursery is your top choice for bromeliad plants. Bromeliads are our passion. We have focused our business on the production of these unique and exotic plants.
Grant's Farm Nursery will help you choose and find Bromeliads in Tampa. We are the leaders in bromeliad plant production. Our team of growers and horticulturalists have the expertise needed. We cross breed bromeliad plants to create exciting new hybrids and varieties. We don't sell directly to the public and choose instead to deal exclusively with wholesale buyers.
Grower and Supplier of Beautiful Find Bromeliads Tampa
Find Bromeliads in Tampa at an affordable wholesale price! Our stock is stunning and eye-catching. Our plants come in vibrant colors and in all shapes and sizes. Grant's Farm Nursery will ship to any state in the U.S. We also ship to destinations in Canada and the Caribbean. Your wholesale order will arrive promptly and securely.
Landscapers Find Bromeliads Tampa
We have a long list of clients we help to Find Bromeliads in Tampa. We cater to interior designers, plant brokers, landscapers, landscape designers, retailers and garden center retailers. Our bromeliad plants add a bright pop of color to. They can be an indoor house plant. Or be used as a stand out piece to any outdoor garden or landscape.
Find Bromeliads in Tampa by calling one of our expert staffers at Grant's Farm Nursery. We are situated on a 22 acre farm. Farming has been our family business for a century. Our experts are also available to share advice and tips on how to care for bromeliad plants.
Here is a list of our Beautiful Tropical Bromeliad Plants available...
Aechmea
Alcantarea
Androlepis
Neoregelia
Nidilarium
Vriesea
Werauhia
Xvrieseacantarea
We, the Grant Family, welcome your interest in Wholesale Bromeliads. We are thrilled that you have found us, as your special supplier of Bromeliads! Call or email us for a full price list and inventory of our beautiful Bromeliads.
As a passionate traditional farming family, we actively maintain one of South Florida's largest and most successful Find Bromeliads Tampa Nurseries.
Wholesale Tropical Plants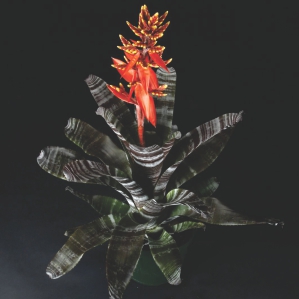 Grant's Farm Nursery is located in South Florida and ships Wholesale tropical Bromeliad plants throughout the USA.