Find Bromeliads St Cloud
Find Bromeliads in St. Cloud when you call the plant specialists at Grant's Farm Nursery. We happily serve professional clients like landscapers, garden designers, and large retail garden centers. Take advantage of our great deals on stunning Bromeliads!
Because we are committed to growing the best Bromeliads in the industry, we assure you that you will always find a great selection at Grant's Farm Nursery. Our easy-to-care-for Bromeliads are so popular in Florida and with clients across the country! We have an extensive selection of Bromeliads in a wide array of shapes, colors, sizes, leaf striping and patterns.
Grower and Supplier of Beautiful Find Bromeliads St Cloud
Give us a call or send us an email today to take advantage of the selection of Bromeliads we have at Grant's Farm Nursery, Our company has been renowned for the dedicated and passionate nurturing of fascinating Bromeliads. Our company is not open to the public, so our focus is always you and your business! Our Bromeliads are visually appealing, and exhibit very long-lasting blooms.
Landscapers Find Bromeliads St Cloud
We have been growing and breeding our own Bromeliads for decades and we have mastered the art of creating hearty, healthy plants that are beautiful and long lasting. They are easy to care for and sure to please.
When you call or email the specialists at Grant's Farm Nursery you will immediately see the difference in our services. We focus solely on professional clients and we provide them with the best Bromeliads in the country.
Here is a list of our Beautiful Tropical Bromeliad Plants available...
Aechmea
Alcantarea
Androlepis
Neoregelia
Nidilarium
Vriesea
Werauhia
Xvrieseacantarea
We, the Grant Family, welcome your interest in Wholesale Bromeliads. We are thrilled that you have found us, as your special supplier of Bromeliads! Call or email us for a full price list and inventory of our beautiful Bromeliads.
As a passionate traditional farming family, we actively maintain one of South Florida's largest and most successful Find Bromeliads St Cloud Nurseries.
Wholesale Tropical Plants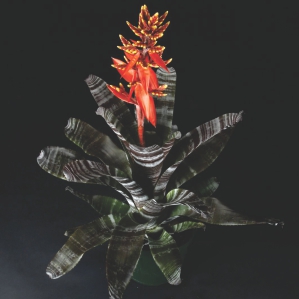 Grant's Farm Nursery is located in South Florida and ships Wholesale tropical Bromeliad plants throughout the USA.