Find Bromeliads Miami
Grant's Farm Nursery can help you Find Bromeliads in Miami that are right for your project. We have been in business for many years and have earned an excellent reputation for being professional, friendly, and affordable.
There are over 3,000 species of Bromeliad plants and we help contribute to their availability by growing and cross breeding them consistently. You can Find Bromeliads in Miami that are perfect for you and suit your every need. We offer exceptional customer service and beautiful flowers at great low prices you are sure to love. You can always count on us to get the job done.
Grower and Supplier of Beautiful Find Bromeliads Miami
You can count on us to Find Bromeliads in Miami that you'll love. We don't sell directly to the general public. We are a wholesale supplier that sells to interior designers, landscape designers, professional landscapers, plant brokers, garden center retailers, and other retailers. Wherever you're located in the United States, Canada, or the Caribbean, we can ship to you quickly and safely.
Landscapers Find Bromeliads Miami
Since being established, Grant's Farm Nursery has been helping clients Find Bromeliads in Miami. We are passionate about what we do and are always willing to go above and beyond for our clients.
No matter what you're looking for, you can Find Bromeliads in Miami when you come to us. Contact us by phone or email right now and we will get started on a bulk order for you that we know will be perfect for you.
Here is a list of our Beautiful Tropical Bromeliad Plants available...
Aechmea
Alcantarea
Androlepis
Neoregelia
Nidilarium
Vriesea
Werauhia
Xvrieseacantarea
We, the Grant Family, welcome your interest in Wholesale Bromeliads. We are thrilled that you have found us, as your special supplier of Bromeliads! Call or email us for a full price list and inventory of our beautiful Bromeliads.
As a passionate traditional farming family, we actively maintain one of South Florida's largest and most successful Find Bromeliads Miami Nurseries.
Wholesale Tropical Plants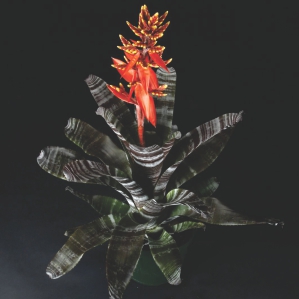 Grant's Farm Nursery is located in South Florida and ships Wholesale tropical Bromeliad plants throughout the USA.