Find Bromeliads Hollywood
Find Bromeliads in Hollywood thanks to Grant's Farm Nursery. We fully understand the competitive trade in Bromeliads, and we welcome your questions via email or telephone. We encourage you to make wholesale purchase orders from us.
We sell to professionals in the plant trade. If you are a landscaper or a builder with responsibility for decorating the compound with plants, we want to hear from you! Bromeliads entered recorded history 500 years ago. With over 3,000 known varieties, these fine tropical plants are being developed by professional breeders and enthusiasts alike. Find Bromeliads in Hollywood today!
Grower and Supplier of Beautiful Find Bromeliads Hollywood
To Find Bromeliads in Hollywood call Grant's Farm Nursery! It is our custom to facilitate our clients in every possible way, from start to finish! Give us your wholesale order and be assured of smooth processing, whether you are local or in another state. We give our clients our undivided attention and we put you on a pedestal. Choose us for Bromeliads that are healthy and ready to be purchased.
Landscapers Find Bromeliads Hollywood
In 1959 we opened one of Florida's largest retail nurseries, and operated until the 80's. We switched to being exclusively a Bromeliads Wholesaler for Hollywood buyers and shipment across the U.S.A. Find Bromeliads in Hollywood thanks to us!
We are happy to help you Find Bromeliads in Hollywood, and we are proud to sell to landscapers, landscape designers, interior designers, and plant brokers! Give Grant's Farm Nursery a call now, or email us to find out more information!
Here is a list of our Beautiful Tropical Bromeliad Plants available...
Aechmea
Alcantarea
Androlepis
Neoregelia
Nidilarium
Vriesea
Werauhia
Xvrieseacantarea
We, the Grant Family, welcome your interest in Wholesale Bromeliads. We are thrilled that you have found us, as your special supplier of Bromeliads! Call or email us for a full price list and inventory of our beautiful Bromeliads.
As a passionate traditional farming family, we actively maintain one of South Florida's largest and most successful Find Bromeliads Hollywood Nurseries.
Wholesale Tropical Plants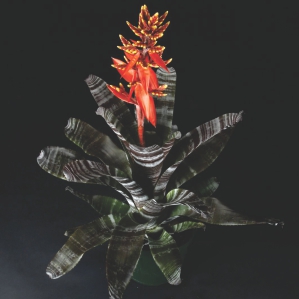 Grant's Farm Nursery is located in South Florida and ships Wholesale tropical Bromeliad plants throughout the USA.