Find Bromeliad Wholesaler Fort Lauderdale
You may not easily find a Bromeliad wholesaler near Fort Lauderdale, unless you have our telephone number! We are Grant's Farm Nursery, well-respected and highly praise by clients. Not only do we sell to professional garden designers, and landscapers, but also to builders enhancing the face of both new and renovated residential developments. We look forward to serving you!
Did you know that the Bromeliad is named after Olaus Bromelius (1639-1707), a Swedish medical doctor and botanist? That plant, Bromeliad was once hardly seen, except in the homes of European royalty. We are among the cultivators in the U.S.A who make it possible for just about everyone to own a prized Bromeliad. You will hardly ever find a Bromeliad Wholesaler in Fort Lauderdale as supportive as us!
Grower and Supplier of Beautiful Find Bromeliad Wholesaler Fort Lauderdale
Should you need to find a Bromeliad Wholesaler near Fort Lauderdale, make contact with us, the Grant Family. We are ready to discuss your Bromeliad order, and supply you with healthy Bromeliads, ideal for selling on in a retail context. Our carefully nurtured field of Bromeliads produce alluring specimens. Are you a professional landscaper looking for tropical plants? If so, make us your source!
Landscapers Find Bromeliad Wholesaler Fort Lauderdale
When the present generation of the Grant Family came on the South Florida plant scene in the 1950's, they opened the largest retail nursery, and quickly earned an impressive reputation in plant circles. Then came the idea of a wholesale operation, and so today, you are able to find a Bromeliad wholesaler near Fort Lauderdale, with a beautiful 22 acre cultivated area.
We, the Grant Family, have absolutely no regrets transitioning into the exclusive wholesale selling and shipping of Bromeliads, all over the U.S.A. We welcome your interest in our Bromeliads. Contact us today; you will find a Bromeliad wholesaler in Fort Lauderdale at the Grant Family's impressive nursery, ready to help you!
Here is a list of our Beautiful Tropical Bromeliad Plants available...
Aechmea
Alcantarea
Androlepis
Neoregelia
Nidilarium
Vriesea
Werauhia
Xvrieseacantarea
We, the Grant Family, welcome your interest in Wholesale Bromeliads. We are thrilled that you have found us, as your special supplier of Bromeliads! Call or email us for a full price list and inventory of our beautiful Bromeliads.
As a passionate traditional farming family, we actively maintain one of South Florida's largest and most successful Find Bromeliad Wholesaler Fort Lauderdale Nurseries.
Find Bromeliad Wholesaler Fort Lauderdale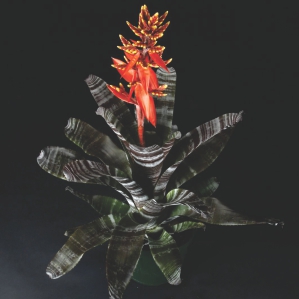 Grant's Farm Nursery is located in South Florida and ships Wholesale tropical Bromeliad plants throughout the USA.