Bromeliads Wholesaler Orange County Florida
Grant's Farm Nursery, as a Bromeliads wholesaler and Orange County Florida supplier of healthy Bromeliads across the U.S.A., wants to get to connect with everyone interested in the bulk buying of Bromeliads. We sell to professional landscapers, interior designers, plant brokers, retail garden centers, and we ship all over the U.S.A. as well.
We have established ourselves as a Bromeliads Wholesaler and Orange County Florida is one of the many areas we serve. We continue to promote the high ideals upon which our company was conceived. As our client, you can exceptional client relations with us. Contact us to find out about availability of our Bromeliads and let us attend to all details and process your bulk purchase order fast and efficiently.
Grower and Supplier of Beautiful Bromeliads Wholesaler Orange County Florida
The world of Bromeliads is fascinating, with over 3,000 Bromeliad varieties recorded, and many hybrids are being developed all over the world, and right here at our reputable Grant's Farm Nursery. As a leading Bromeliads Wholesaler in Orange County Florida, you are encouraged to take an interest in what we offer.
Landscapers Bromeliads Wholesaler Orange County Florida
As an established retailer, we assure you that you will find it quite easy to sell on our stunning Bromeliads. These tropical plants are adored the world over. Here in the U.S.A. Bromeliads are highly rated and are considered one of the most popular plants on the market currently. The trend is expected to be long-lasting, especially since Bromeliads do not require much maintenance. Choose us as your special Bromeliads Wholesaler for Orange County Florida.
Since 1991, we, the Grant Family have meticulously maintained our spectacular Grant's Farm Nursery on a sprawling 22 acre estate. Our mesmerizing array of healthy Bromeliad plants are a joy to behold! We are a highly respected Bromeliads Wholesaler near Orange County Florida looking forward to a call/email from you.
Here is a list of our Beautiful Tropical Bromeliad Plants available...
Aechmea
Alcantarea
Androlepis
Neoregelia
Nidilarium
Vriesea
Werauhia
Xvrieseacantarea
We, the Grant Family, welcome your interest in Wholesale Bromeliads. We are thrilled that you have found us, as your special supplier of Bromeliads! Call or email us for a full price list and inventory of our beautiful Bromeliads.
As a passionate traditional farming family, we actively maintain one of South Florida's largest and most successful Bromeliads Wholesaler Orange County Florida Nurseries.
Wholesale Tropical Plants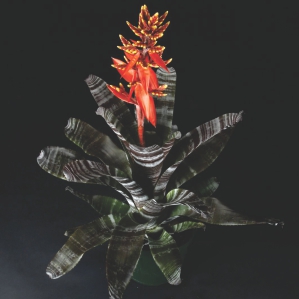 Grant's Farm Nursery is located in South Florida and ships Wholesale tropical Bromeliad plants throughout the USA.