Bromeliads Wholesaler Kissimmee
When it comes to a Bromeliads Wholesaler in Kissimmee, you can trust Grant's Farm Nursery. We have the experience and knowledge needed to sell you the highest quality Bromeliads at affordable prices.
Being a Bromeliads Wholesaler in Kissimmee that is one of the best in the business, we know what it takes to offer our clients stunning plants that they will love. If you need to buy the plants in bulk for your next project, we have got you completely covered. There are over 3,000 varieties available today and we are always cross breeding to create new ones.
Grower and Supplier of Beautiful Bromeliads Wholesaler Kissimmee
We should be your go-to Bromeliads Wholesaler in Kissimmee. We have the dedication to meet your needs and are always willing to go above and beyond for our clients. When you come to us for a wholesale order, we will be sure the process goes as smoothly as possible and your order arrives quickly and in great condition. Our customers are always our top priority.
Landscapers Bromeliads Wholesaler Kissimmee
As a Bromeliads Wholesaler in Kissimmee, we can ship the plant anywhere you are located across the 50 states. We can ship to landscapers, interior designers, plant brokers, and garden center retailers across all 50 states.
When you're looking for a Bromeliads Wholesaler in Kissimmee you can trust, look no further than Grant's Farm Nursery. We grow our Bromeliads on our expansive 22-acre farm. Call or email us today!
Here is a list of our Beautiful Tropical Bromeliad Plants available...
Aechmea
Alcantarea
Androlepis
Neoregelia
Nidilarium
Vriesea
Werauhia
Xvrieseacantarea
We, the Grant Family, welcome your interest in Wholesale Bromeliads. We are thrilled that you have found us, as your special supplier of Bromeliads! Call or email us for a full price list and inventory of our beautiful Bromeliads.
As a passionate traditional farming family, we actively maintain one of South Florida's largest and most successful Bromeliads Wholesaler Kissimmee Nurseries.
Wholesale Tropical Plants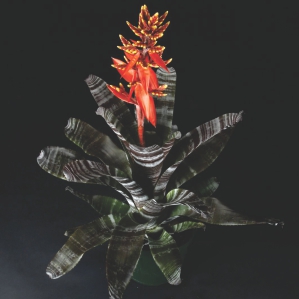 Grant's Farm Nursery is located in South Florida and ships Wholesale tropical Bromeliad plants throughout the USA.