Bromeliads Wholesaler Apopka
As a Bromeliads Wholesaler in Apopka, Grant's Farm Nursery has built a great reputation. We have been in business for many years and have become well-known throughout South Florida for our excellent customer service and affordable prices.
We are one of the best Bromeliads Wholesaler in Apopka and have been cultivating the beautiful plant for decades. At our expansive nursery, there are a large variety of Bromeliads in many shapes, sizes, and colors. We are proud of the selection we carry and are constantly creating new varieties with our cross breeding. We are passionate about what we do and it shows in the high-quality plants we sell.
Grower and Supplier of Beautiful Bromeliads Wholesaler Apopka
Grant's Farm Nursery doesn't sell directly to the general public. We are a Bromeliads Wholesaler in Apopka that sells to professional landscapers, plant brokers, florists, interior designers, garden center retailers, and landscape designers. We make it our goal to provide high-quality plants and service at competitive prices so our clients are always happy.
Landscapers Bromeliads Wholesaler Apopka
If you need a Bromeliads Wholesaler in Apopka, look no further than Grant's Farm Nursery. We can deliver anywhere in the United States, as well as Canada and the Caribbean. We will make sure your order arrives promptly and in great condition.
You'll find that we offer a wide selection of plants as a Bromeliads Wholesaler in Apopka. Our experienced staff are ready to answer your questions and fulfill your first order with us. Call or email today!
Here is a list of our Beautiful Tropical Bromeliad Plants available...
Aechmea
Alcantarea
Androlepis
Neoregelia
Nidilarium
Vriesea
Werauhia
Xvrieseacantarea
We, the Grant Family, welcome your interest in Wholesale Bromeliads. We are thrilled that you have found us, as your special supplier of Bromeliads! Call or email us for a full price list and inventory of our beautiful Bromeliads.
As a passionate traditional farming family, we actively maintain one of South Florida's largest and most successful Bromeliads Wholesaler Apopka Nurseries.
Wholesale Tropical Plants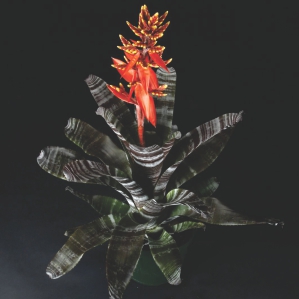 Grant's Farm Nursery is located in South Florida and ships Wholesale tropical Bromeliad plants throughout the USA.