Bromeliads Plants
Bromeliads are plants are native to South America. The greatest number of primitive species resides in the Andean highlands. We, Grant's Farm Nursery, offer in bulk, a range of Bromeliad plants. We mainly supply professionals in the gardening sector. If you are seriously interested in bulk-buying Bromeliads, call us!
Our Grade A Wholesale Bromeliads are plants that are easy to establish and maintain. We have gained tremendous experience with both the cultivation and the cross-breeding of Bromeliads. Become our customer and gain from our extensive knowledge. We want you to thrive! There is absolutely no doubt, that our Bromeliads out-shine those offered by others. We maintain reasonable pricing.
Grower and Supplier of Beautiful Bromeliads Plants
Bromeliads Plants are all very fascinating. Some describe their blooms are mysterious! Did you know that Bromeliads are among the most highly demanded tropical plants today, all over the world, including throughout the USA. We are prepared to ship Bromeliads to you, wherever you are in the USA. Count on us to facilitate you in every possible way and to extend all professional courtesies.
Landscapers Bromeliads Plants
We, the present day Grant Family have earned ourselves a positive reputation for our reliability and our integrity. When we established our 22 acre farm in Davie, Florida, we pledged to only to go the extra mile to produce high-quality Bromeliads Plants but also to deliver 100% customer satisfaction. our customers are happy!
It is our strong determination to carry on the rich farming heritage of our forefathers, that led us into the cultivation of Bromeliads Plants. Earlier generations of the Grant Family farmed successfully in 1920's America. Wisely choose us as your bulk-supplier of Bromeliads. You will not regret the decision!
Here is a list of our Beautiful Tropical Bromeliad Plants available...
Aechmea
Alcantarea
Androlepis
Neoregelia
Nidilarium
Vriesea
Werauhia
Xvrieseacantarea
We, the Grant Family, welcome your interest in Wholesale Bromeliads. We are thrilled that you have found us, as your special supplier of Bromeliads! Call or email us for a full price list and inventory of our beautiful Bromeliads.
As a passionate traditional farming family, we actively maintain one of South Florida's largest and most successful Bromeliads Plants Nurseries.
Wholesale Tropical Plants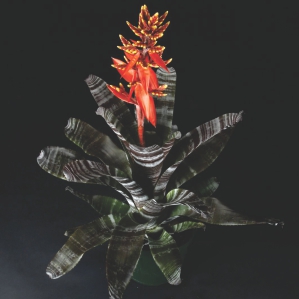 Grant's Farm Nursery is located in South Florida and ships Wholesale tropical Bromeliad plants throughout the USA.