Bromeliads Plants in Florida
Grant's Farm Nursery can meet your needs for Bromeliads Plants in Florida. We are one of the best wholesalers in the business and are ready to process your order today. Contact us by phone or email right now!
Bromeliads Plants in Florida are made completely available to you no matter where you are in the United States. We cultivate and cross breed Bromeliads regulary so the beautiful plant is ready to be shipped to you at any time. We own a 22-acre farm where we can grow the plant in many different shapes, sizes, and colors. Whatever your needs are, we will be happy to meet them.
Grower and Supplier of Beautiful Bromeliads Plants in Florida
Grant's Farm Nursery has built an excellent reputation over the many years of being in business. We have friendly staff and high-quality Bromeliads Plants in Florida that you will love. We even offer our plants at competitive prices that are sure to impress you. Whether you're an interior designer looking to add some color to a home or landscaper looking to enhance the look of a garden, we've got you covered!
Landscapers Bromeliads Plants in Florida
Whichever species you are looking for, we can provide it for you. We take great pride in the selection of Bromeliads Plants in Florida we can offer our clients. Place your order with us right now and we will have it shipped to you ASAP.
Grant's Farm Nursery is very customer-oriented and works hard every day to make sure our clients are always satisfied with our Bromeliads Plants in Florida. We know you'll be happy with the level of service we provide for you.
Here is a list of our Beautiful Tropical Bromeliad Plants available...
Aechmea
Alcantarea
Androlepis
Neoregelia
Nidilarium
Vriesea
Werauhia
Xvrieseacantarea
We, the Grant Family, welcome your interest in Wholesale Bromeliads. We are thrilled that you have found us, as your special supplier of Bromeliads! Call or email us for a full price list and inventory of our beautiful Bromeliads.
As a passionate traditional farming family, we actively maintain one of South Florida's largest and most successful Bromeliads Plants in Florida Nurseries.
Wholesale Tropical Plants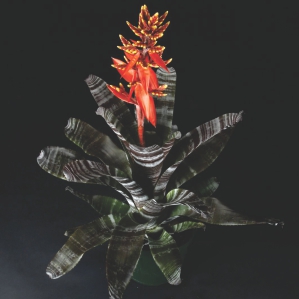 Grant's Farm Nursery is located in South Florida and ships Wholesale tropical Bromeliad plants throughout the USA.