Bromeliads Palm Beach

Grant's Farm Nursery offers the most stunning Bromeliads in Palm Beach. Bromeliads are easy to grow and exotic looking. Their vibrant colors and lush leaves add a nice touch to any home, office or garden.

We are a wholesale supplier of Bromeliads in Palm Beach. We want to make your job easier! Grant's Farm Nursery has a wide variety of bromeliads and will deliver your wholesale order to any U.S. state, Canada and the Caribbean. Our bromeliads are stunning and beautiful plants, sure to catch the eye of your customers.
Grower and Supplier of Beautiful Bromeliads Palm Beach
Our team of growers and horticulturalists have expert knowledge of Bromeliads in Palm Beach. Grant's Farm Nursery is passionate about bromeliads. That's why we've made it our sole product. We have a diverse stock for all our customers. Our clients include landscapers, landscape designers, plant brokers, garden center retailers, florists, interior designers and other retailers.
Landscapers Bromeliads Palm Beach
Our cross breeding of Bromeliads in Palm Beach provide a variety of colors and sizes. Grant's Farm Nursery regularly provide plant solutions for a vast array of parks, gardens, residential and commercial landscaping. Our family farm is state of the art and we are constantly looking at ways to improve our operations.

High quality Bromeliads in Palm Beach, at affordable prices. That is our mission at Grant's Farm Nursery. We pride ourselves on our solid reputation. Our family farm is over 30 acres. There is ongoing cultivation on our land. We seek to develop new and better bromeliad plants for the home, landscape and garden.
Here is a list of our Beautiful Tropical Bromeliad Plants available...
Aechmea
Alcantarea
Androlepis
Neoregelia
Nidilarium
Vriesea
Werauhia
Xvrieseacantarea
We, the Grant Family, welcome your interest in Wholesale Bromeliads. We are thrilled that you have found us, as your special supplier of Bromeliads! Call or email us for a full price list and inventory of our beautiful Bromeliads.
As a passionate traditional farming family, we actively maintain one of South Florida's largest and most successful Bromeliads Palm Beach Nurseries.
Wholesale Tropical Plants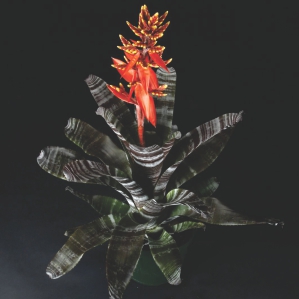 Grant's Farm Nursery is located in South Florida and ships Wholesale tropical Bromeliad plants throughout the USA.